Have a hassle-free deck and fence makeover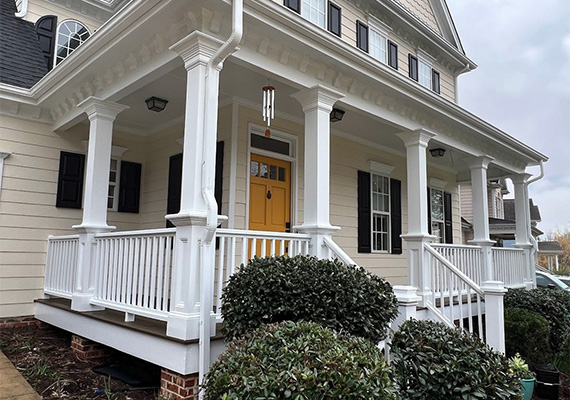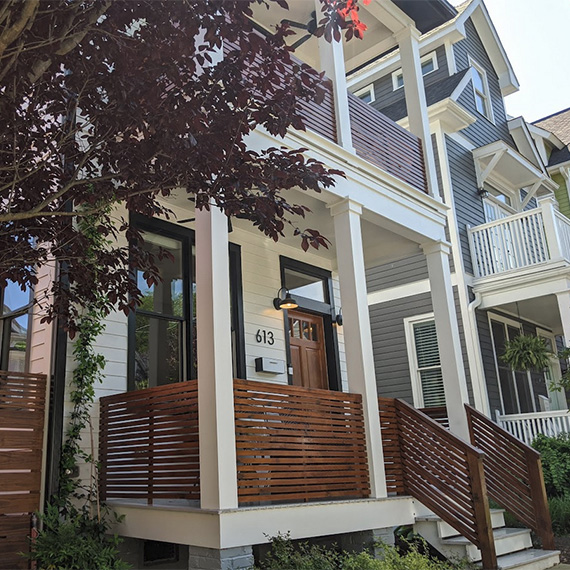 A cheap stain will cost you
If you want your deck or fence to look great and last a long time, you need to care for it. That means addressing rot and mold and properly cleaning the surface before having a high-quality stain professionally applied.
Skipping any of these steps cuts years off the life of your deck or fence. Also, you'll end up paying more money because cheap stains require reapplication more often. To add insult to injury, cheap stains, especially when applied poorly, don't look as good.
Cheap stain turns out to be an expensive hassle.
Work with true staining pros from the start and you'll get gorgeous, hassle-free results and added protection.
Opt for the great-looking and longer-lasting solution
Should you use an oil-based or a water-based stain? Does that stain need a wet-on-wet surface application or a dry surface? Does your wood need sanding before you can reseal it? Does your wood need extra help preventing mold buildup?
At Triangle Pro Painting, we're staining professionals, which is why you'll have easier deck and fence maintenance after we're done.
We know which stains to avoid, and which ones are the best for your type of wood and microclimate.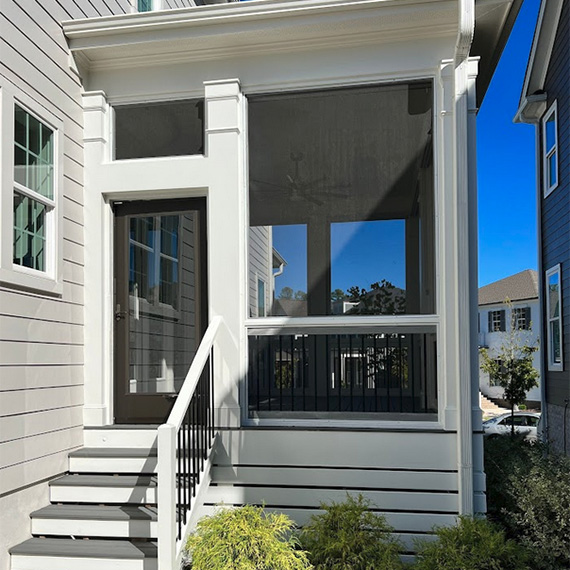 Also, we take our time and do the surface preparation right. We make all necessary repairs, pressure wash the wood, and remove any mold before we begin staining. And we will sand or strip off old stain and sealant if needed.
We apply a specially selected stain only after we've done all these things. (Which we know how to apply stain properly, thanks to our extensive training and experience.)
It's easy to see why we can guarantee your deck or fence will be both beautiful and well-protected.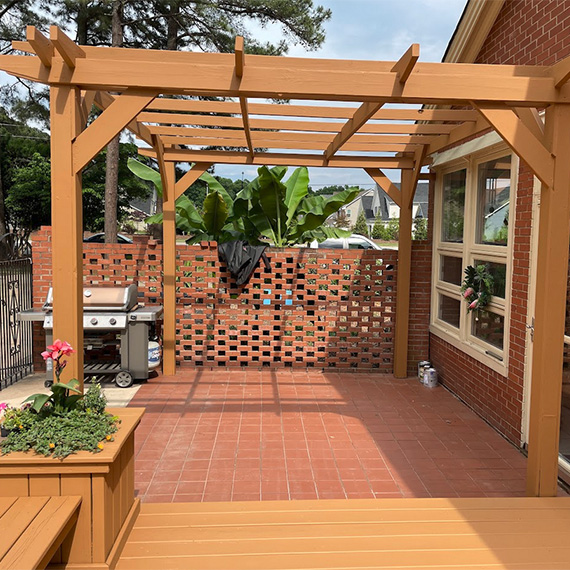 Enjoy your revitalized deck or fence and the experience
You need to be confident the staining company you invite onto your property is reliable and ethical. At Triangle Pro Painting, we're a local, family-owned company. We tailor every staining project to our customer's needs.
You'll find we're punctual and communicate honestly, openly and frequently. For every project, we assign a designated team that only works on that one project until it's done. We're fully insured professionals.
Work with us on your staining project and you'll have a beautiful deck or fence and a stress-free experience.
Start my painting project today
Homeowners have good things to say about our staining expertise