Warehouse Painting Raleigh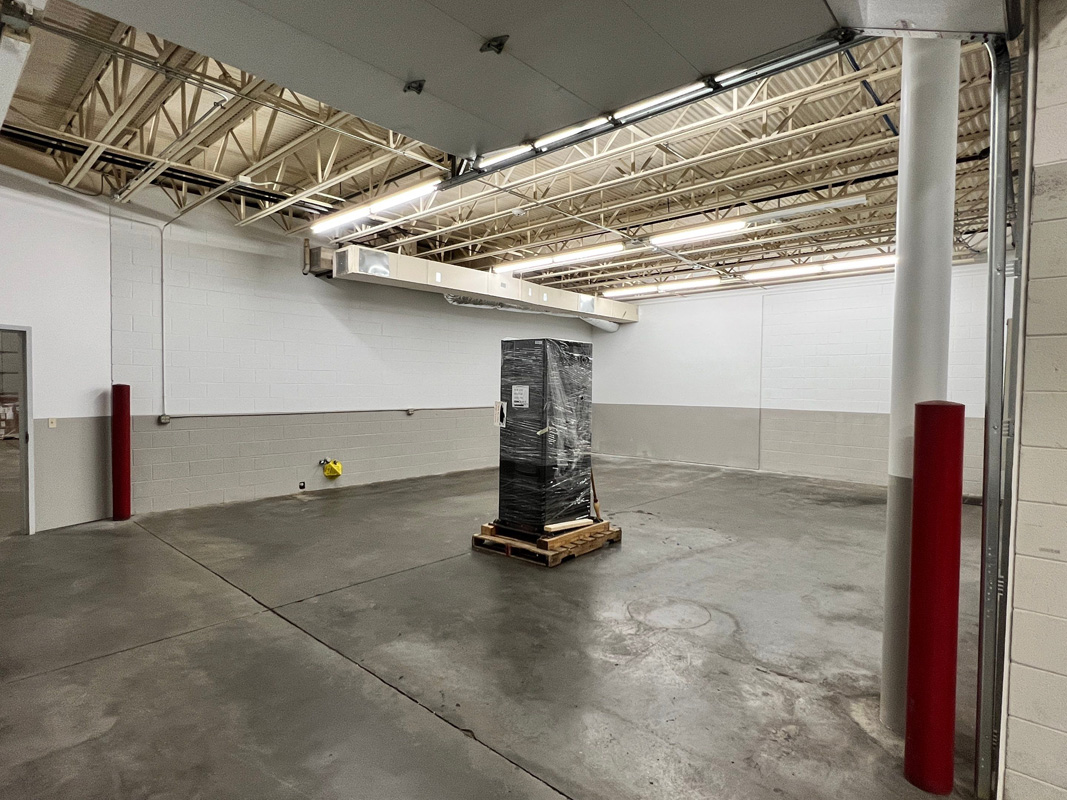 We are committed to providing high-quality workmanship that will give your warehouse a fresh new look. Our experienced painters use quality products and equipment to ensure a perfect finish on all your warehouse painting projects.
Our painters will help you bring your warehouse or building to its full potential with quality workmanship and attention to detail. Whether you need a basic repaint or a more advanced painting job, we can provide the commercial painting services needed to ensure your warehouse looks its best.
Warehouse Wall Painting
The walls of a warehouse are often subjected to heavy activity and wear and tear, making them susceptible to damage. At Triangle Pro Painting, we provide professional warehouse wall painting services in Adelaide that ensure your walls look great for years to come.
Our team of experienced commercial painters will use top-of-the-line products and techniques to make sure your warehouse feature wall is properly painted and looks great for longer.
Start my painting project today
Business owners have good things
to say about our work
Warehouse Floor Painting
Warehouse floor painting can be an important part of maintaining a safe and efficient business operation. It is a cost-effective way to protect your warehouse floor from damage and keep it looking great. 
Our experienced painters are skilled in painting both interior and exterior warehouse surfaces. We use only premium paints when applying a fresh coat to ensure long-lasting results that will not require regular maintenance, saving you time and money in the long run.
Warehouse Fence Painting
Warehouse fence painting is an important part of keeping your warehouse in good condition. At Triangle Pro Painting, we offer professional warehouse fence painting services to protect your fencing from the elements and extend its life. We use only the best paints and techniques, ensuring that your warehouse fence will stay looking great, all at an affordable price.
Warehouse Spray Painting
Warehouse spray painting can add an attractive and durable finish to any warehouse or factory, as well as provide a protective layer against corrosion and wear. Our team provides high-quality warehouse spray painting services in Raleigh, using the latest techniques and equipment to ensure a flawless finish. We also offer line marking services for warehouses, helping to make your facility more efficient and organized.
Warehouse Paint Consultations
Warehouse painting can be a daunting task. It's not only time-consuming and labour-intensive, but it also requires a lot of planning to ensure that the job is done correctly and safely. At Triangle Pro Painting, we offer warehouse paint consultations to help you make the right decisions for your project. 
From deciding on the best color scheme for your space to selecting finishes that are both durable and attractive, our knowledgeable team will help.
For all your commercial painting projects, contact us today.