Your home and time are valuable. And you need to feel confident and comfortable with the people working inside your home.
As a local, family-owned company, we adhere to the highest ethical standards. Unlike many other residential painters, we're genuinely fully insured. We carry both general liability and workers' compensation coverage.
You can count on us to be honest, respectful, and on time. And when you work with us, you'll have a conscientious crew dedicated to completing your project on-schedule and exceeding your expectations.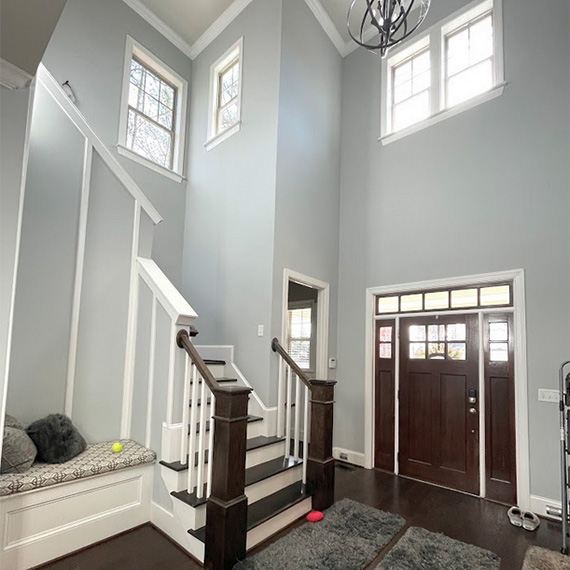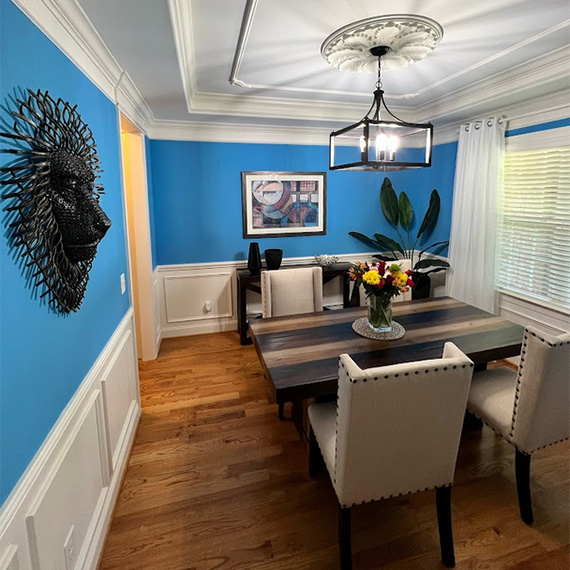 At Triangle Pro Painting in Raleigh, NC, we specialize in villa house painting, offering top-tier services for both interior and exterior projects. With a steadfast commitment to excellence and customer satisfaction, we take immense pride in transforming villa houses into elegant, personalized spaces that our clients cherish.
Interior Villa House Painting:
Our interior villa house painting services are meticulously crafted to elevate the aesthetics and functionality of your living space. We understand that villa houses come in various architectural styles and interior layouts, making it essential to tailor our services to suit your unique needs. When you choose us for your interior painting project, you can count on:
Color Consultation: We collaborate closely with you to select the ideal color palette that aligns with your style and preferences. Whether you seek a cozy, traditional ambiance, a modern and sleek look, or something entirely distinctive, we are here to assist.

Surface Preparation: We place great emphasis on proper surface preparation. Our skilled team ensures that all surfaces are diligently cleaned and any imperfections are expertly addressed before applying paint. This thorough approach guarantees a smooth and long-lasting finish.

Customized Solutions: Our expertise goes beyond painting walls. We also offer painting services for cabinets, trim, and other interior elements, ensuring a cohesive and harmonious design throughout your villa house.

Attention to Detail: At Triangle Pro Painting, we are renowned for our meticulous attention to detail. We take pride in delivering precise and impeccable paintwork, leaving you with a space that exudes professional craftsmanship.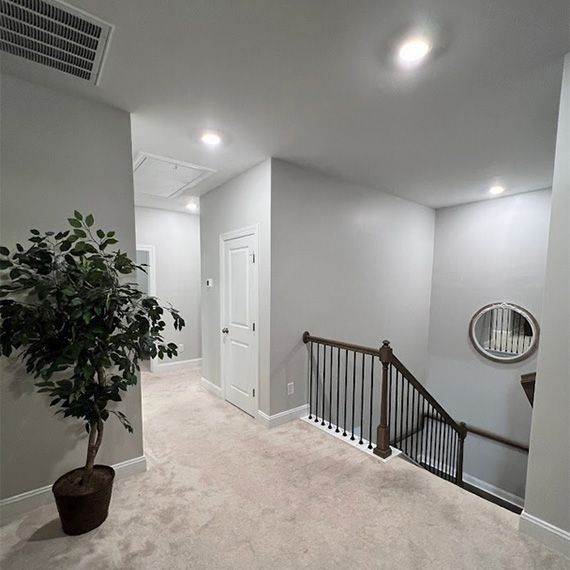 Start my painting project today
Your neighbors are talking about our work
Exterior Villa House Painting:
The exterior of your villa house plays a pivotal role in curb appeal and shielding your home from the elements. Our exterior villa house painting services are thoughtfully designed to make your villa house stand out in the neighborhood while providing robust protection against Raleigh's diverse weather conditions. When you entrust us with your exterior painting project, you can expect:
Durability: We employ top-tier exterior paints and finishes that are selected specifically for their durability and resilience against Raleigh's climate. Our objective is to furnish your villa house with enduring protection and aesthetic appeal.

Customization: Whether your preference leans toward a classic, timeless look or you desire to make a bold statement, we offer an array of color options and finishes to achieve your desired aesthetic.

Surface Preparation: We thoroughly prepare the exterior surfaces of your villa house, addressing any issues such as peeling paint or damage. This meticulous approach ensures that the new paint adheres effectively and maintains its integrity over time.

Professional Application: Our team of skilled painters utilizes professional techniques to ensure a uniform and immaculate finish, making your villa house the centerpiece of the neighborhood.