Residential Stairway Painting Raleigh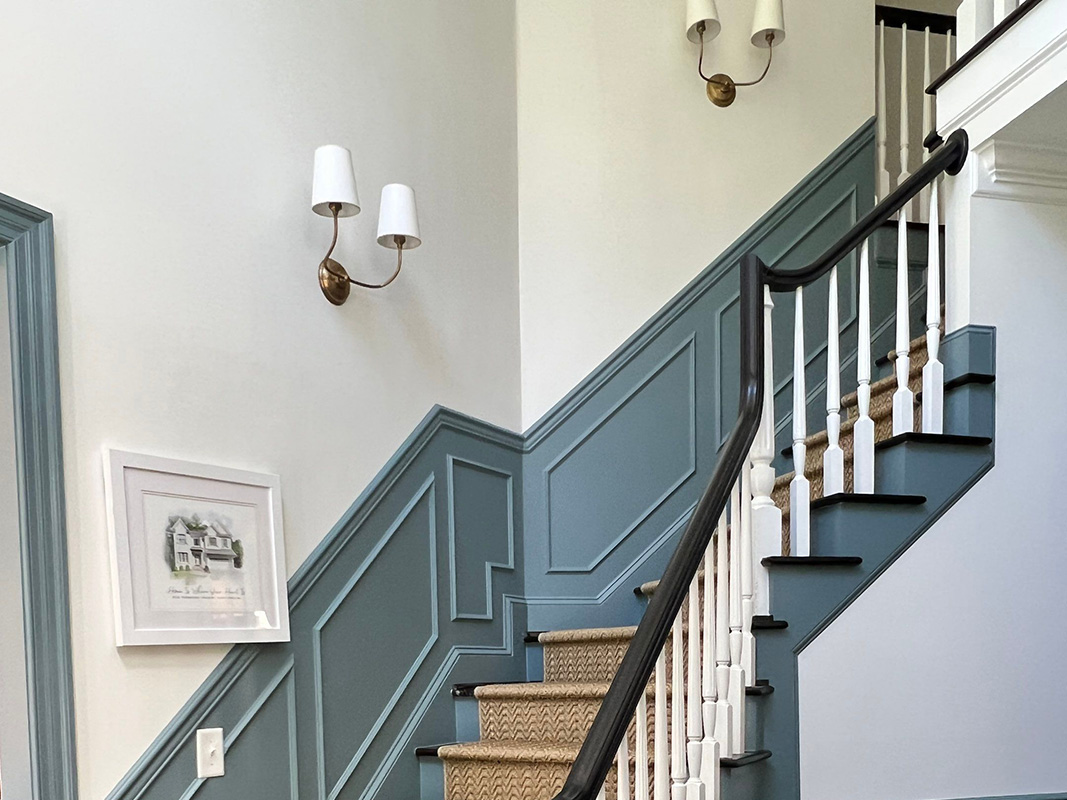 With years of painting experience and expertise, we provide the highest quality painting services in the Raleigh area and guarantee a perfect finish to any project. At Triangle Pro Painting in Raleigh, NC, we specialize in creating the perfect atmosphere for interior stairway painting within your home. With our expertise in color selection, design, and meticulous attention to detail, we are dedicated to transforming your stairways into inviting and aesthetically pleasing focal points that seamlessly blend with your home's interior.
Interior Stairway Painting:
Stairways are often overlooked when it comes to interior design, but they play a significant role in the overall aesthetics and flow of your home. Whether your stairway is a central element of your home or tucked away in a corner, we understand the importance of creating a cohesive and pleasing atmosphere. When you choose us for your interior stairway painting project, you can expect:
Customized Color Coordination: We work closely with you to select the perfect color scheme for your stairway that harmonizes with the rest of your interior. Our goal is to ensure that the colors complement your home's existing design and create a seamless transition between levels.

Aesthetic Enhancements: Stairways offer unique opportunities for creative design elements. We can help you explore options such as contrasting colors for risers and treads, decorative stencils, or unique handrail designs to add character and style to your staircase.

Attention to Detail: Our skilled team of painters pays meticulous attention to detail during every step of the painting process, from surface preparation to the final brushstroke. We ensure that your stairway not only looks visually appealing but also stands up to the test of time.

Safety and Durability: We prioritize using high-quality, slip-resistant paints and finishes for stair treads to ensure the safety of your family and guests. Additionally, we select durable paints that can withstand the wear and tear that stairways often endure.
Start my painting project today
Your neighbors are talking about our work