Residential Living Room Painting Raleigh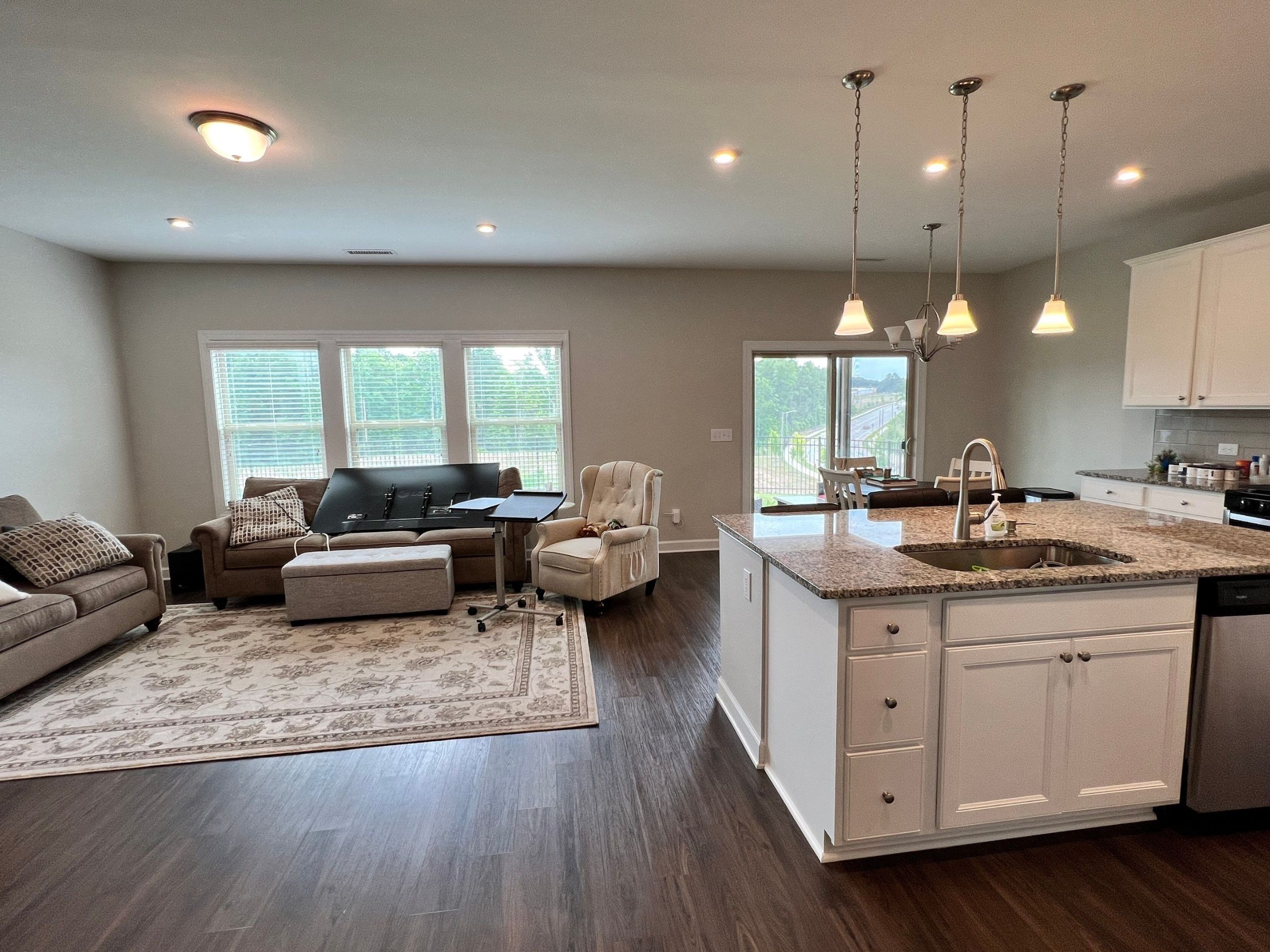 At Triangle Pro Painting in Raleigh, NC, we specialize in creating the perfect atmosphere for interior living room painting, whether it's a high ceiling living room or a casual living room. With our expertise in color selection, design, and attention to detail, we are dedicated to transforming your living spaces into inviting, comfortable, and aesthetically pleasing environments.
High Ceiling Living Room Painting:
High ceiling living rooms can be both stunning and challenging to paint effectively. We understand the unique design opportunities and complexities that come with such spaces. When you choose us for your high ceiling living room painting project, you can expect:
Color Harmony: We work closely with you to select the ideal color palette that not only complements the grandeur of your high ceiling but also creates a warm and inviting atmosphere. Our goal is to strike the perfect balance between spaciousness and coziness.

Accent Wall Possibilities: High ceiling living rooms provide an excellent canvas for accent walls or unique design elements. We can create custom accent walls with different textures, finishes, or even artistic murals to add a touch of drama and personality to your space.

Professional Execution: Our team of skilled painters has the experience and tools necessary to tackle high ceiling painting projects safely and efficiently. We pay careful attention to every detail, ensuring that the final result is both visually stunning and flawlessly executed.
Casual Living Room Painting:
Casual living rooms are all about comfort and relaxation, making the choice of colors and design crucial to create an inviting atmosphere. When you choose us for your casual living room painting project, you can expect:
Cozy Color Palettes: We offer a wide range of warm and soothing color options that are perfect for casual living rooms. From earthy tones to soft pastels, we can help you select colors that promote relaxation and comfort.

Texture and Finish: We can enhance the coziness of your casual living room by applying various textures and finishes, such as faux finishes, textured paint, or matte paint, to create a tactile and inviting space.

Family-Friendly Paints: If you have a family, we prioritize using durable and easy-to-clean paints that can withstand everyday wear and tear. Our focus is on creating a space that is not only comfortable but also practical for your family's needs.
Start my painting project today
Your neighbors are talking about our work