Have the kitchen you have always wanted
Your home and time are valuable. And you need to feel confident and comfortable with the people working inside your home.
As a local, family-owned company, we adhere to the highest ethical standards. Unlike many other residential painters, we're genuinely fully insured. We carry both general liability and workers' compensation coverage.
You can count on us to be honest, respectful, and on time. And when you work with us, you'll have a conscientious crew dedicated to completing your project on-schedule and exceeding your expectations.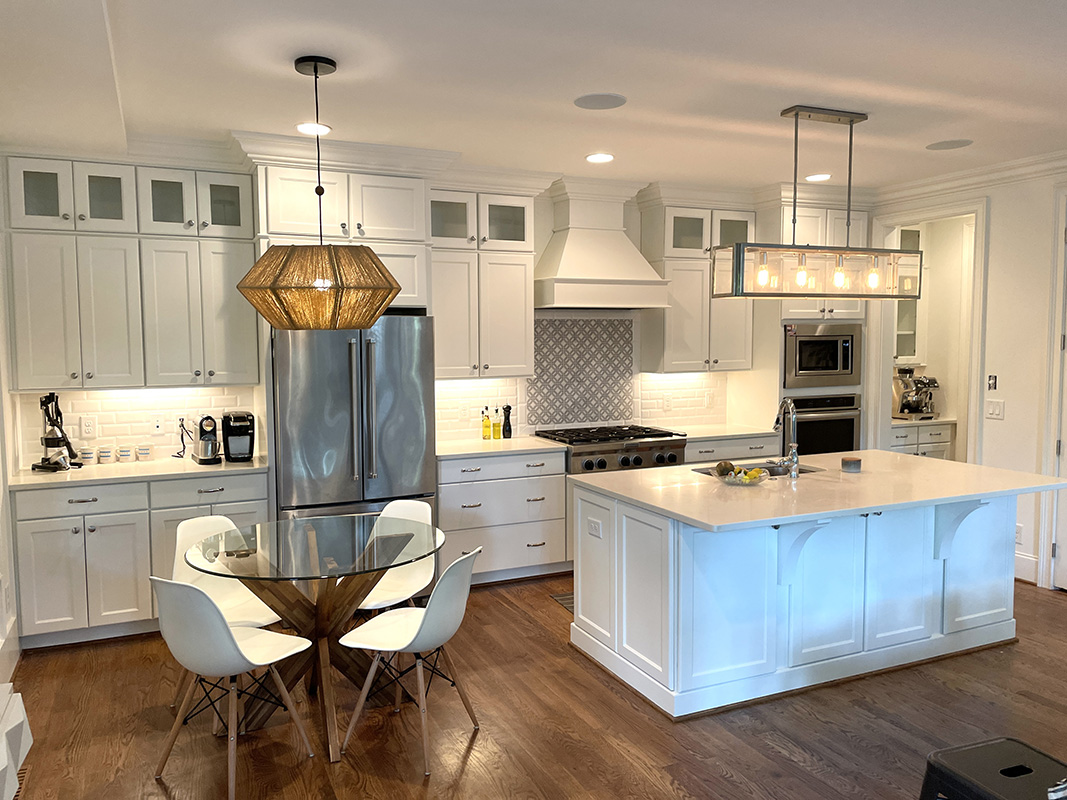 Whether you're looking for a single wall refresh or a full makeover, our team of experienced professionals can get the painting job done quickly and efficiently. We pride ourselves on providing high-quality residential painting services that are tailored to each individual needs. Our kitchen painters are committed to providing our customers with superior painting services that are tailored to their needs. Our team of qualified painters have decades of combined experience in the field and take great pride in delivering top-notch results. We specialize in a wide range of kitchen painting services, including cabinet painting, countertops, feature walls, floors, and more.
Kitchen Wall Painting
The kitchen is often considered the heart of the home, and having a professionally painted kitchen wall can make it even more stunning. At Triangle Pro Painting, we can transform your kitchen into a modern masterpiece. From choosing the right colors and textures to getting a perfect finish every time, our professional painters have the expertise to ensure that your kitchen wall looks its best. Whether you're looking to give your kitchen a bright, vibrant feel or just want to freshen it up with a new coat of paint or quality finish, our experts can help.
Window Frame Painting
At Triangle Pro Painting, we have the latest tools and equipment necessary to ensure that your kitchen window frame space is painted with precision and attention to detail. Our professional team understands the importance of getting the job done right the first time, so we take extra care when preparing and painting your window frames.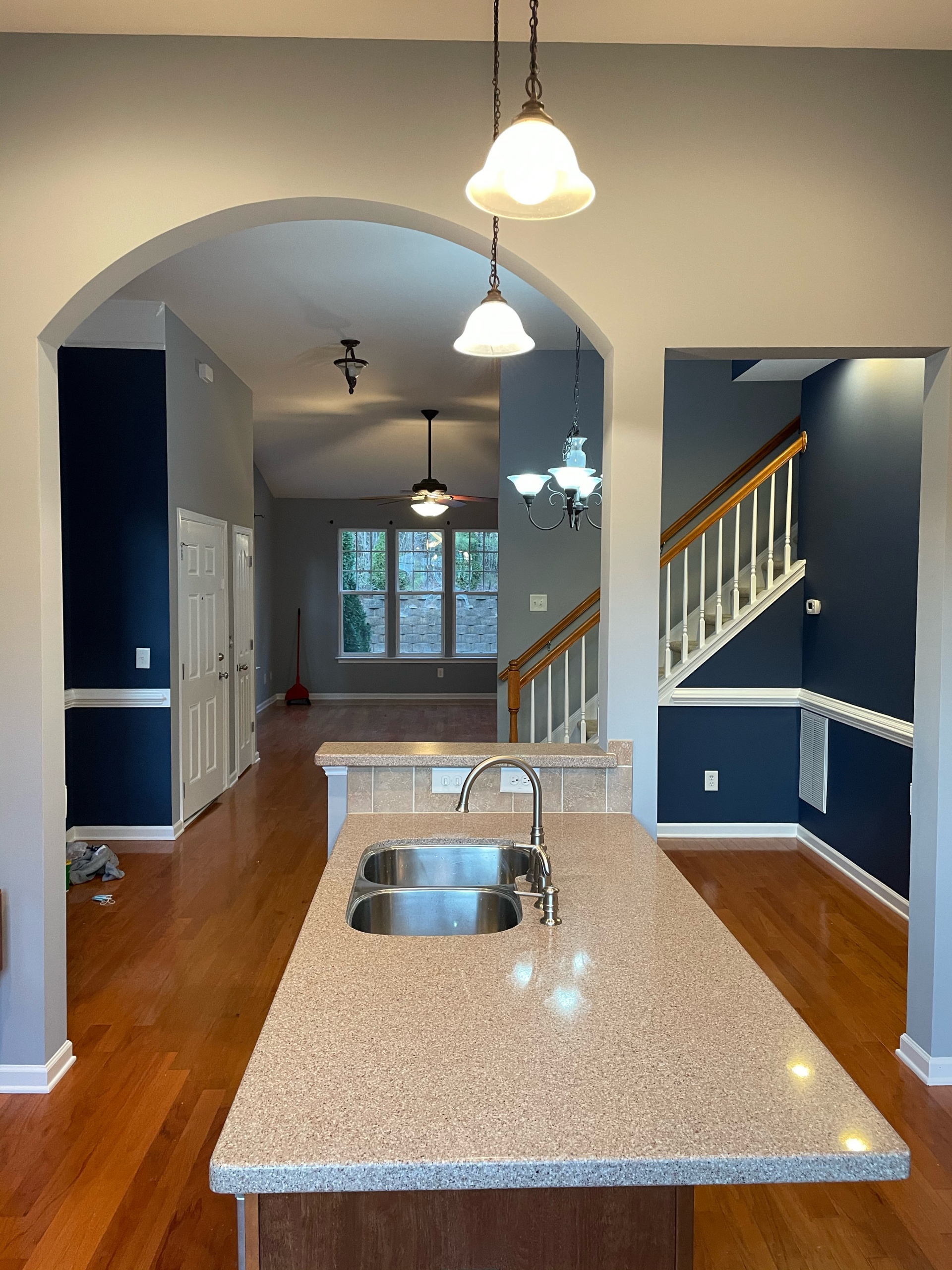 Textured Painting
Textured painting is a popular choice for adding visual interest and dimension to kitchen walls. This type of painting can add depth, character and texture to the room. It also helps hide any imperfections in the wall, such as cracks or uneven surfaces. Textured painting typically involves two coats of paint with a special texturizing agent added to the second coat. At Triangle Pro Painting, we can perform high-quality textured painting services for your kitchen walls.
Plaster Repairs
When it comes to painting your kitchen, you want perfection. Our professional painters can help you achieve the perfect look for your home. We understand how important your kitchen is and take great care in ensuring that our work is of the highest standard. In addition to providing quality painting services, we can also help perform surface preparation and plaster repairs before painting. Whether there are small cracks or large gaps, our professional painters can fix them and make sure that your walls are ready to be painted because of our extensive experience.
Paint Consultations
If you aren't sure about the best paint for your kitchen, our professional painters can provide you with a comprehensive paint consultation. We can help you choose the right colors and textures to bring out the best in your kitchen. Our team of experienced painters will be able to answer any questions you may have and provide helpful advice on color selection. At Triangle Pro Painting, we can help you choose the right colors and textures to bring life to your walls. Contact us today for a free consultation.
Start my painting project today
Your neighbors are talking about our work