Residential Foyer Painting Raleigh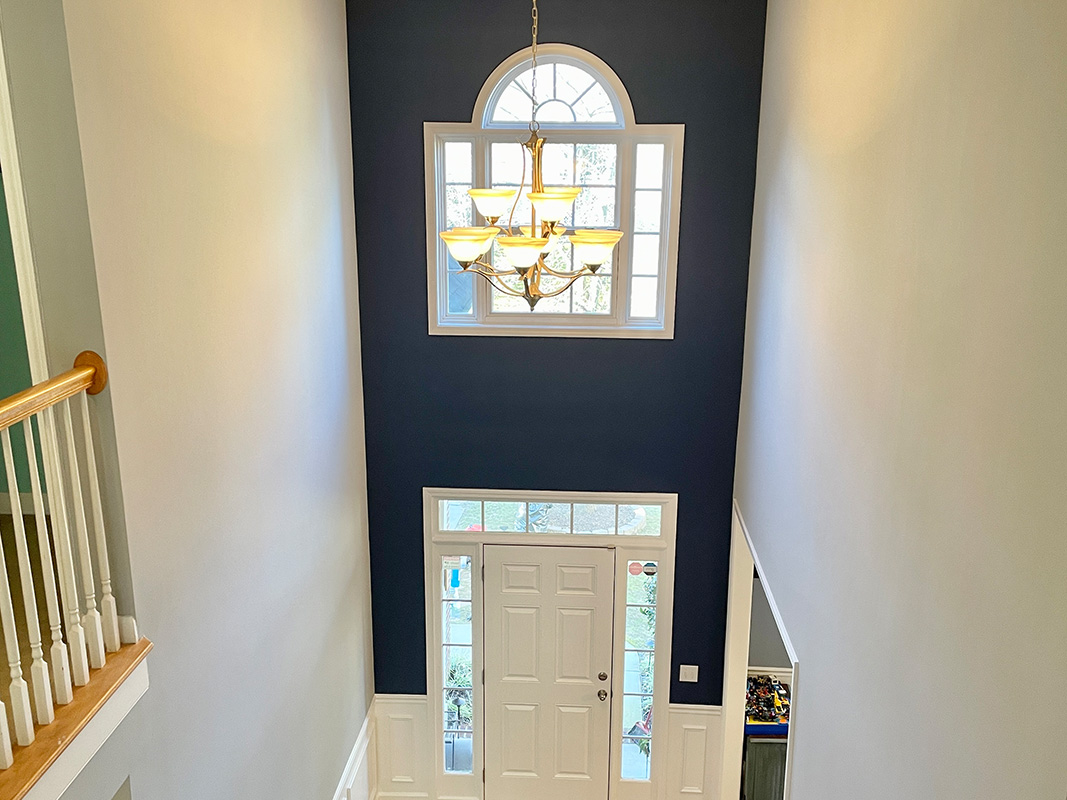 At Triangle Pro Painting in Raleigh, NC, we specialize in creating the perfect atmosphere for foyer painting, whether it's a grand entryway with high ceilings or a more casual space for everyday use. With our expertise in color selection, design, and meticulous attention to detail, we are dedicated to transforming your foyer into an inviting and aesthetically pleasing area that sets the tone for your home.
Foyer Painting:
Foyers serve as the first impression of your home, making them an essential part of your overall interior design. We understand the importance of creating an atmosphere that welcomes guests and reflects your personal style. When you choose us for your foyer painting project, you can expect:
Customized Color Coordination: We work closely with you to select the perfect color palette that complements your home's interior and sets the desired mood. Whether you have a grand entryway that demands a dramatic color scheme or a smaller foyer that benefits from soft and welcoming hues, we have the expertise to bring your vision to life.

Aesthetic Enhancements: Foyers provide opportunities for creative design elements. We can help you explore options such as accent walls, decorative molding, or unique lighting fixtures to add character and style to your foyer.

Attention to Detail: Our skilled team of painters pays meticulous attention to every aspect of foyer painting, from surface preparation to the final brushstroke. We ensure that your foyer not only looks visually appealing but also maintains a cohesive and harmonious appearance.
High Ceiling Foyer Painting:
For those who have high ceilings in their foyer, we can create a stunning and spacious atmosphere using bold colors, elegant finishes, and dramatic lighting. This type of foyer is perfect for making a grand statement and leaving a lasting impression on your guests.
Casual Walk-In Foyer Painting:
If your foyer is more of a casual walk-in space, we can use warm and inviting colors, practical furnishings, and functional design to create a welcoming area that sets the tone for your home in a relaxed manner.
Start my painting project today
Your neighbors are talking about our work