Residential Dining Room Painting Raleigh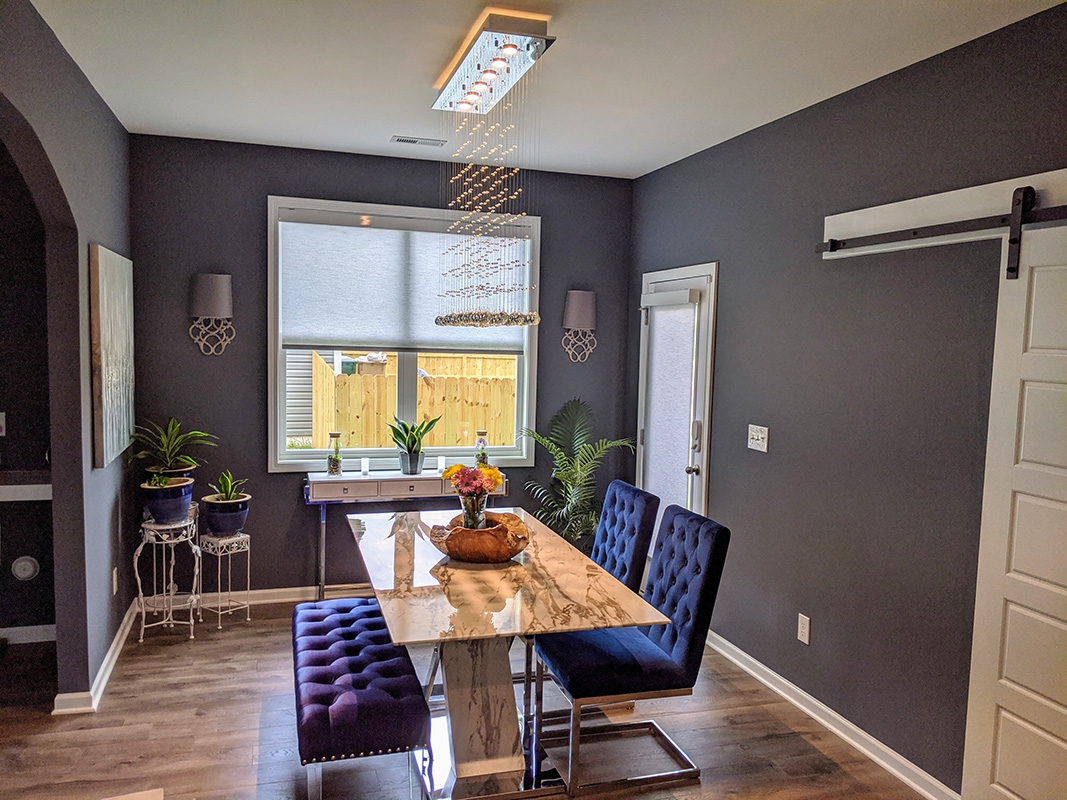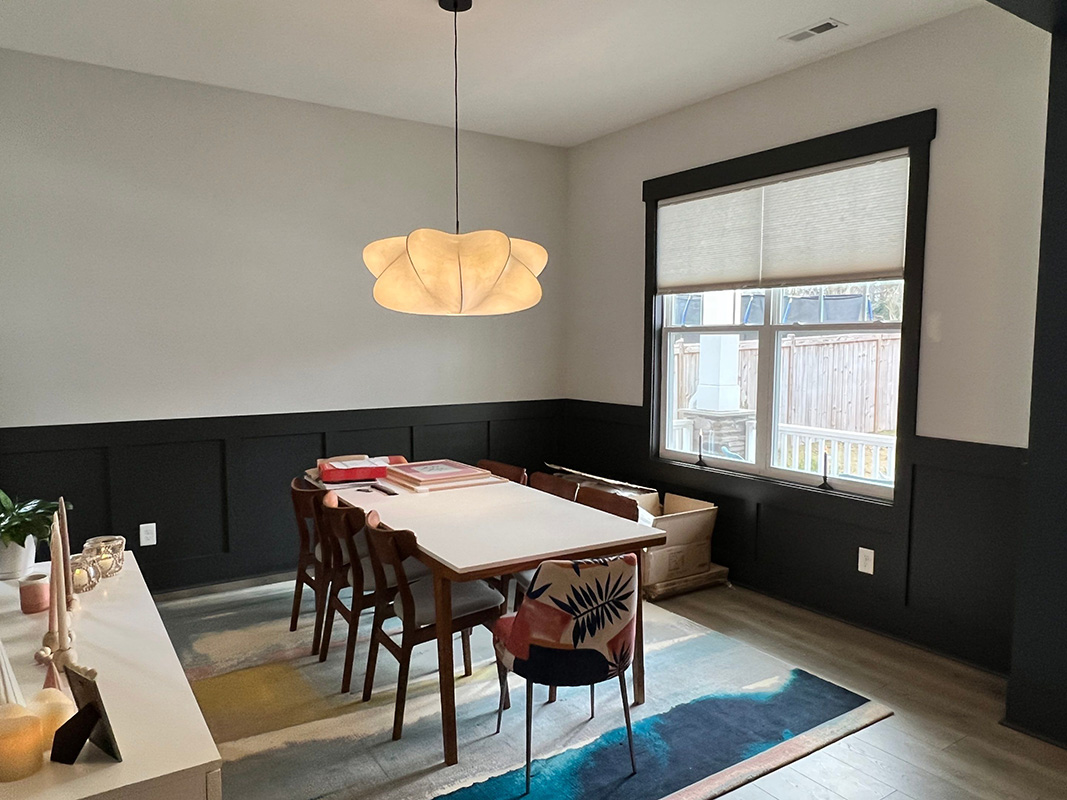 At Triangle Pro Painting in Raleigh, NC, we specialize in creating the perfect atmosphere for dining room painting, whether it's a formal, elegant space or a cozy and casual dining room. With our expertise in color selection, design, and meticulous attention to detail, we are dedicated to transforming your dining area into a welcoming and aesthetically pleasing environment.
Dining Room Painting:
Dining rooms are more than just places to share meals; they are spaces for gathering, entertaining, and making lasting memories. We understand the importance of setting the right mood in this special area of your home. When you choose us for your dining room painting project, you can expect:
Customized Color Schemes: We work closely with you to select the perfect color palette that aligns with your vision and preferences. Whether you desire a formal and elegant dining room or a relaxed and inviting atmosphere, we have the expertise to bring your ideas to life.

Aesthetic Enhancements: Dining rooms offer unique opportunities for creative design elements. We can help you explore options such as accent walls, chair railings, wainscoting, or decorative molding to add character and style to your dining space.

Attention to Detail: Our skilled team of painters pays meticulous attention to every aspect of dining room painting, from surface preparation to the final brushstroke. We ensure that your dining room not only looks visually appealing but also maintains a cohesive and harmonious appearance.
Formal Dining Room Painting:
For those who prefer a formal dining room, we can create an elegant and refined atmosphere using classic colors, sophisticated finishes, and tasteful design elements. This type of dining room is perfect for hosting elegant dinners and special occasions.
Casual Dining Room Painting:
If you envision a casual dining room, we can use warm and inviting colors, comfortable furnishings, and a relaxed design approach to create a cozy and welcoming space where your family can enjoy everyday meals in comfort.
Why Choose Us:
Expertise: With years of experience in interior painting, we possess the knowledge and skills to create the perfect atmosphere for your dining room.

Personalization: We understand that every dining room is unique, and we work closely with you to realize your vision and preferences.

Quality Assurance: Our commitment to using premium materials and professional techniques guarantees that your dining room painting project is executed to the highest standards.

Customer Satisfaction: We prioritize customer satisfaction and are dedicated to delivering results that exceed your expectations.
At Triangle Pro Painting, we believe that dining rooms should be more than just spaces to eat; they should be inviting environments that enhance the dining experience and create a sense of togetherness. Let us help you transform your dining area into a space that reflects your style, whether it's formal or casual, and enhances the beauty and functionality of your home. Choose us for all your dining room painting needs, and experience the difference of working with a team that cares deeply about creating the perfect dining atmosphere for you and your family.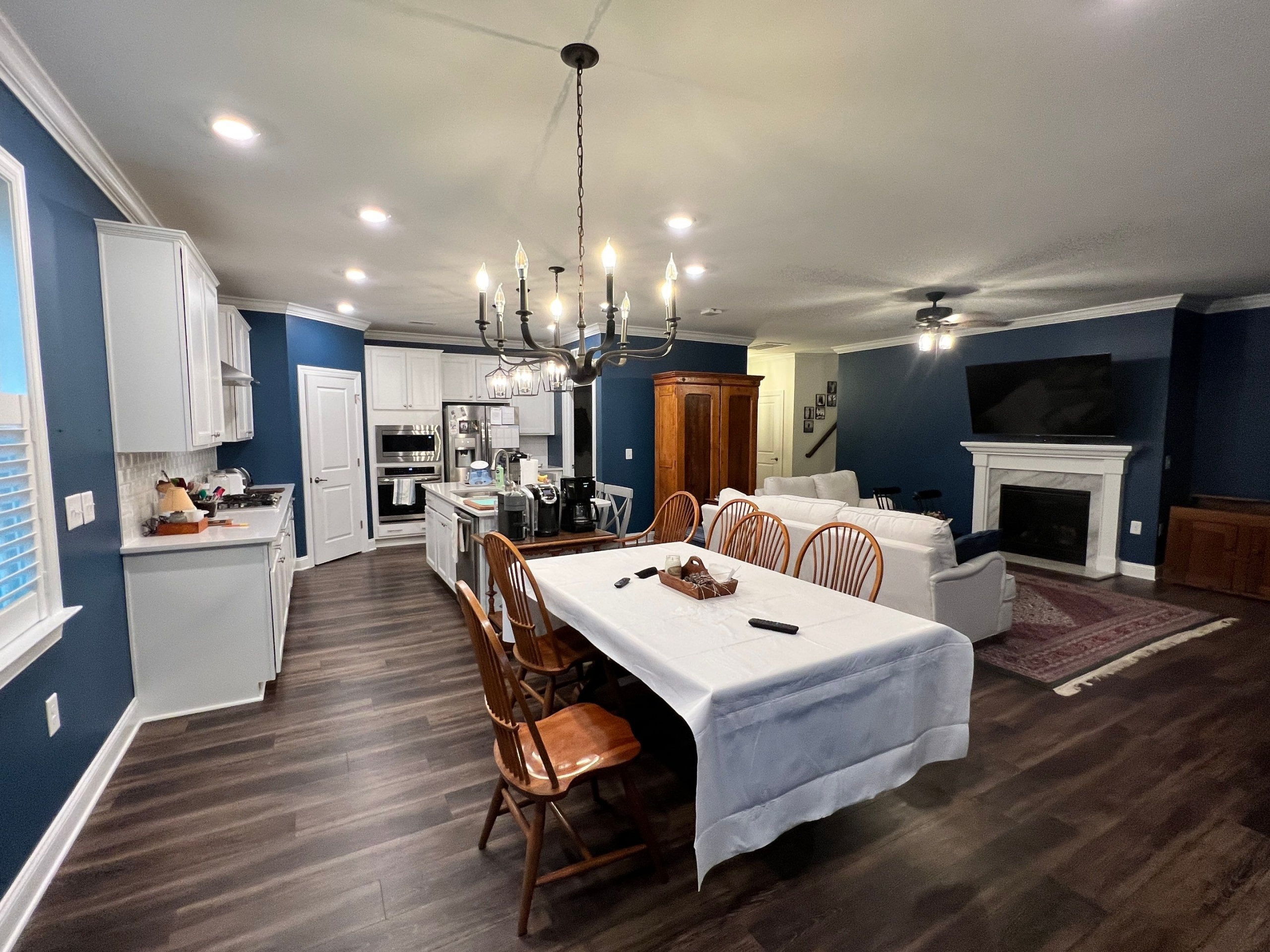 Start my painting project today
Your neighbors are talking about our work