Residential Deck Painting Raleigh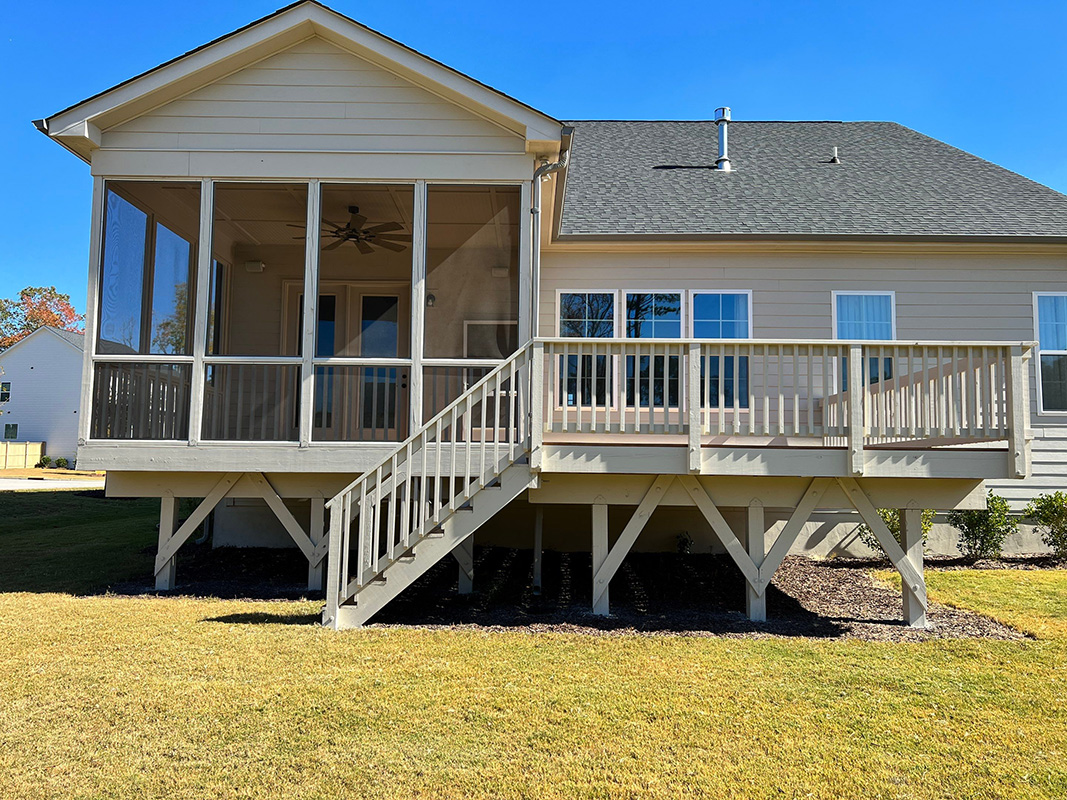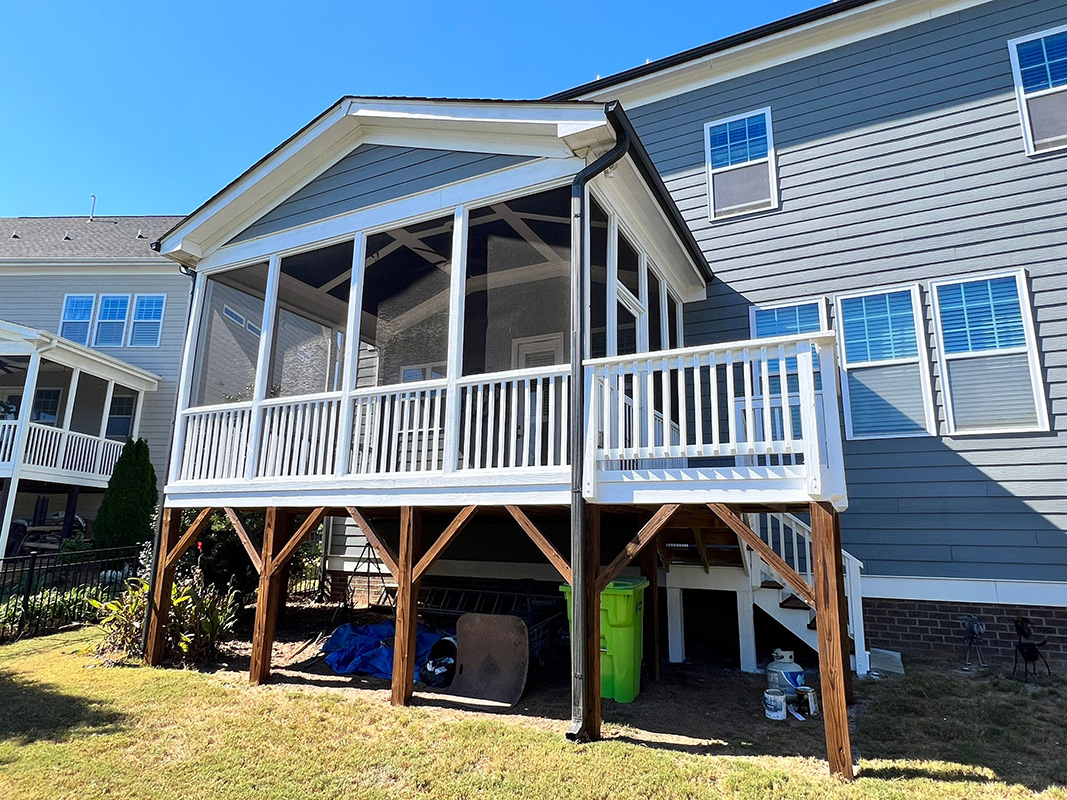 With our years of experience and quality materials, our team of expert painters guarantee the highest level of workmanship on every job.
From wood staining to sealing, we have the expertise to deliver the perfect finish for your deck painting project. Our team of experienced deck painters can work with all types of surfaces, including wood, composite, and vinyl.
Whether you need quick touch-ups or a complete overhaul, our professional painters have the right solution for you. We understand the importance of choosing the right colours and products for each individual job and will provide helpful advice to ensure your deck looks its best at affordable prices.
Residential Deck Painting Services
Residential deck painting is an excellent way to improve the look of your outdoor space. A fresh coat of paint can help protect your deck from fading, weathering, and other damage caused by the elements. At Triangle Pro Painting, we specialize in residential painting services.
Our experienced painters use high-quality products that are designed to stand the test of time. We have a range of paints, stains, and sealers to choose from, including options that are designed specifically for decks. Our team of painters can also provide helpful advice on selecting the right colors and finishes for your residential deck painting project at a competitive price.
Spray Deck Painting
Spray deck painting is a popular choice for many homeowners in Raleigh that are looking to give their outdoor space a new look. At Triangle Pro Painting, we use spray deck painting which is a quick and effective way to add color and texture to your deck while also protecting it from the elements.
Our painting process involves applying an acrylic-based paint or sealant product onto the surface of your deck using an electric sprayer. This technique allows for greater coverage and a much quicker drying time.
Timber Staining
If you are looking to refresh and protect your timber deck in Raleigh, timber staining is the ideal solution, and our qualified painters can help. Our timber staining service involves applying a protective coating to the wood surface that not only helps to protect it from the elements but also adds color and texture. This helps enhance its natural beauty while providing added protection from UV rays, water damage, and mould growth.
Timber Varnishing
When it comes to preserving the natural beauty of timber, varnishing is an ideal choice for those looking to keep their deck in top condition. We offer varnishing services by creating a protective layer which safeguards timber from the sun, rain and other weather conditions, protecting its color and guarding against wear and tear.
We use a high-quality varnish that will help your timber deck look its best for years to come. Contact us today for all your deck painting needs and other exterior painting services.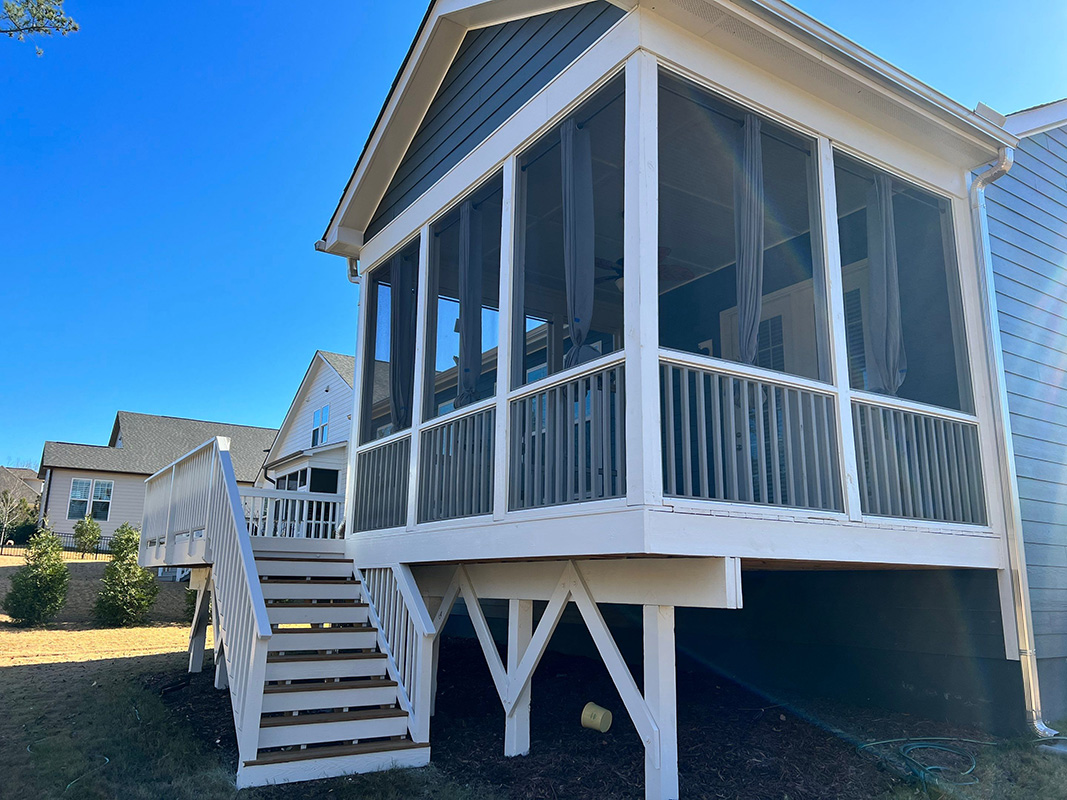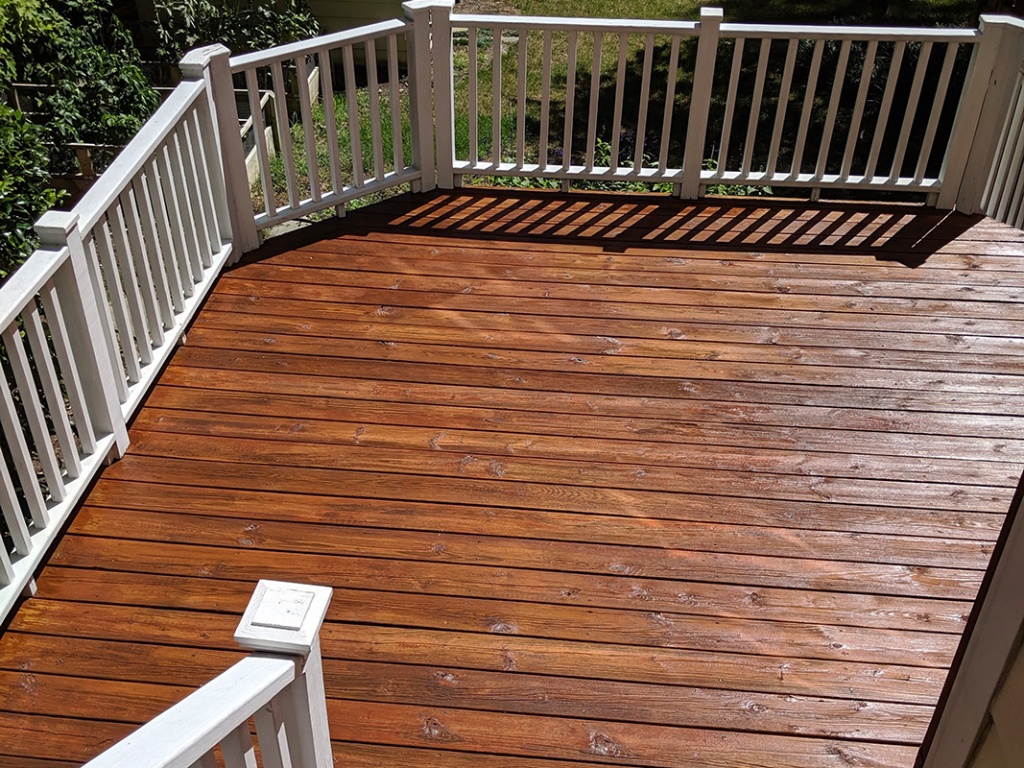 Start my painting project today
Your neighbors are talking about our work