Residential Brick Painting Raleigh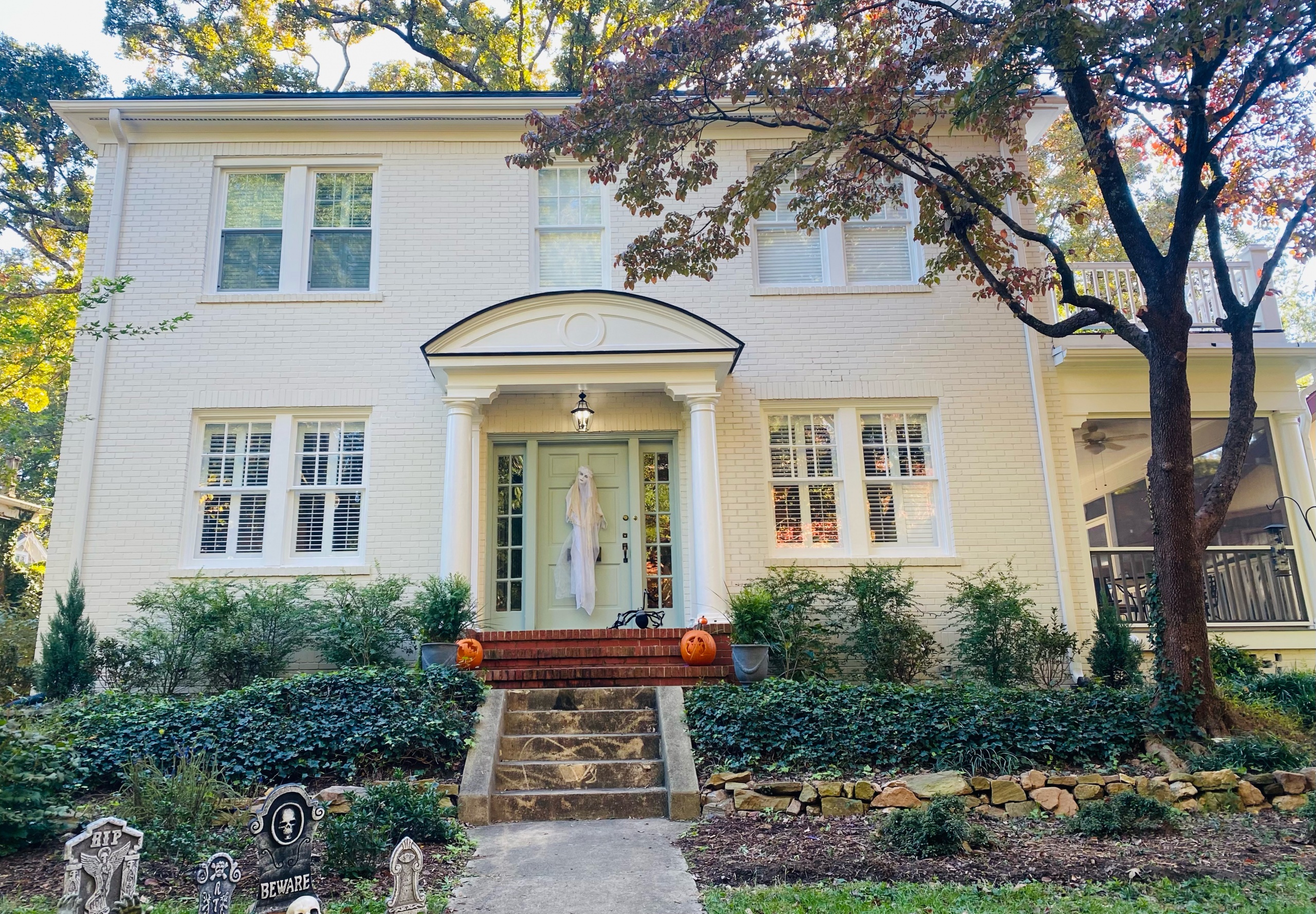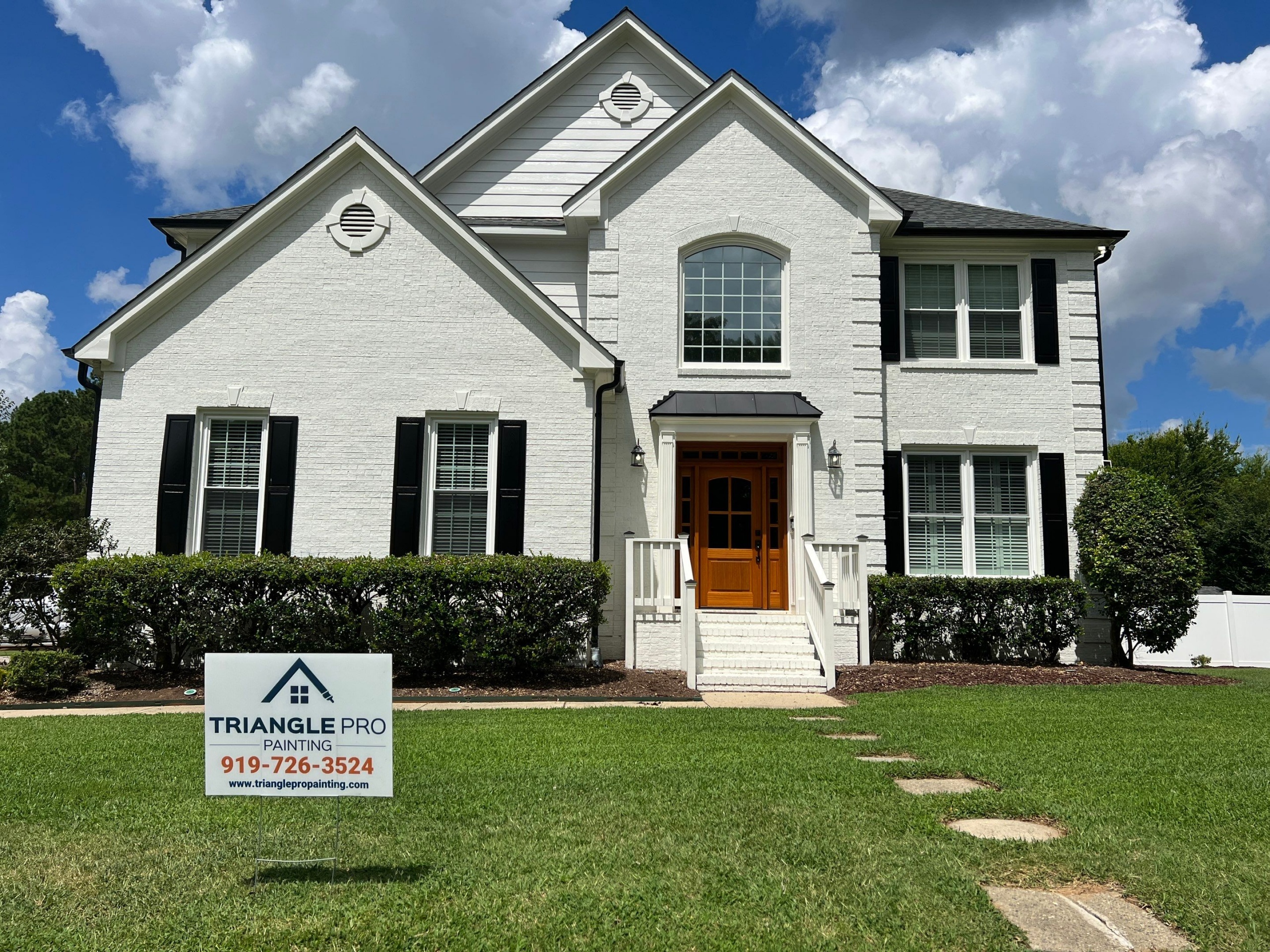 With years of experience in exterior painting and a keen eye for detail, our team can help you transform any brick-based surface into something truly unique.
From single walls to entire facades, our professional exterior painters will work with you to create a look that everyone will like using quality paint brands. We use the latest technology and techniques to ensure that your bricks look perfect and last for years to come.
We understand that brickwork is a delicate process and take the utmost care to ensure that our work is of the highest standard. Whether you are looking to brighten up an existing brick wall, create a feature wall or simply want to enhance your exterior facades, we can help.
Our team uses only the best paints and protective coatings in all our brick painting projects, which provide superior protection against wear and tear over time.
Residential Brick Painting
At Triangle Pro Painting, we can help with residential brick painting services in Raleigh. Our experienced painters are available to provide you with the best possible paint job for your home or business. We use the highest quality paints and sealants to ensure that your bricks are well-protected from the elements and look great for years to come.
Our professional team of painters can help you select the perfect color of paint for your brick surface, as well as help you with any other brick painting services you may require. We can also provide you with advice on the best practices when it comes to brick painting, as well as help you maintain your bricks after they have been painted.
For those who are looking for a cost-effective solution to their brick painting needs, we offer competitive rates that are sure to fit within your budget. Our exterior house painters will arrive onsite promptly to begin work and make sure that the job is completed quickly and correctly, ensuring that you are completely satisfied with the end result.
Apartment Brick Painting
Painting the exterior of an apartment building can help to improve its overall appearance and increase the value of the property. It also provides a layer of protection against moisture, dirt, and other elements that can cause damage to the building over time.
Our brick painting services in Raleigh are available for all types of buildings, including apartments. Our Professional house painters can use a combination of paint, sealant, and other materials to ensure that your brick walls are properly protected and look great for years to come.
Textured Brick Painting
Textured brick painting is an increasingly popular home improvement option for residential and commercial buildings. This type of painting offers a unique look to your property, providing texture and depth that can't be achieved with traditional paint. It's perfect for adding character to any space, whether it's an interior wall or the exterior of a building.
At Triangle Pro Painting, we offer a range of textured paint options for your brick house. Our experienced painters can help you select the perfect style, color schemes, and finish for your bricks and provide superior results.
Spray Brick Painting
Spray brick painting is a great way to quickly and easily update the look of your home or business. Spray brick painting provides a durable, weather-resistant coating that won't fade or chip, even when exposed to harsh elements. Plus, it's fast and cost-effective compared to other methods of brick painting.
At Triangle Pro Painting Raleigh, we offer high-quality spray brick painting services that will give your property an instant facelift. Our professional painters can provide you with the perfect color and finish for your bricks, ensuring they look great for years to come.
No matter what type of brick painting services you require, our experienced team at Triangle Pro Painting can help. Contact us today to learn more about our brick painting and exterior painting services in Raleigh and get a free quote.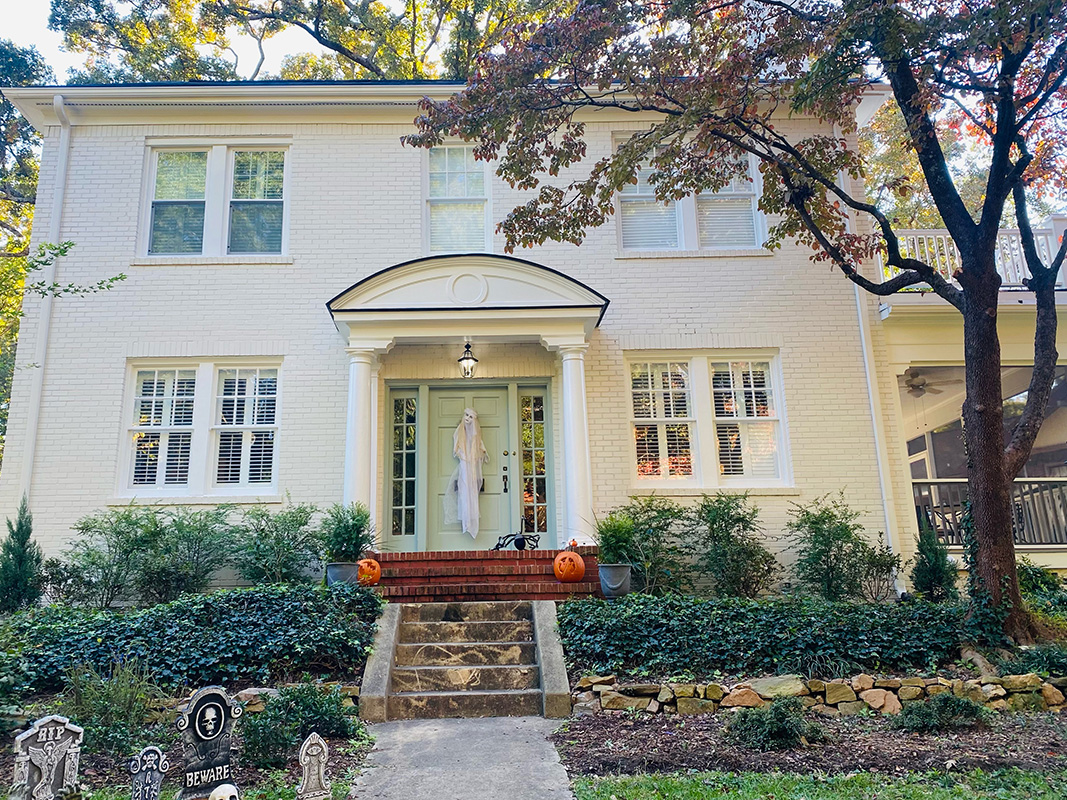 Start my painting project today
Your neighbors are talking about our work