Custom Home Painting Raleigh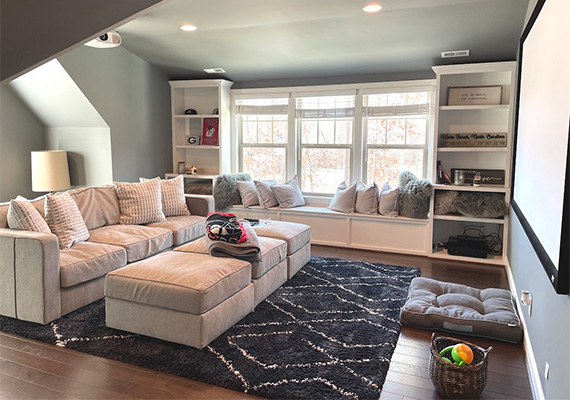 Have a beautiful home and peace of mind
Your home and time are valuable. And you need to feel confident and comfortable with the people working inside your home.
As a local, family-owned company, we adhere to the highest ethical standards. Unlike many other residential painters, we're genuinely fully insured. We carry both general liability and workers' compensation coverage.
You can count on us to be honest, respectful, and on time. And when you work with us, you'll have a conscientious crew dedicated to completing your project on-schedule and exceeding your expectations.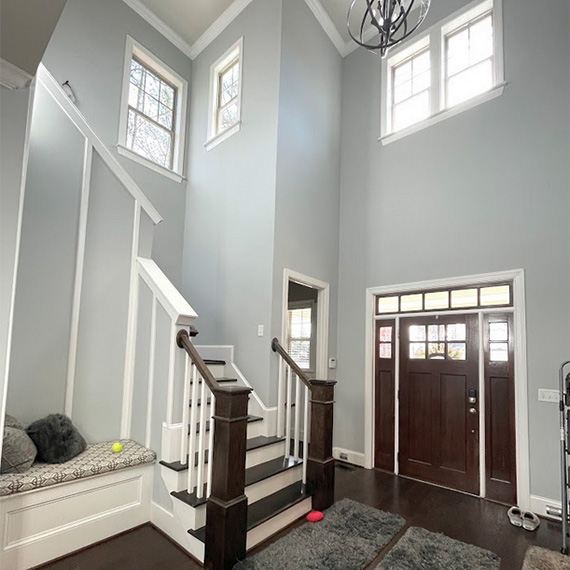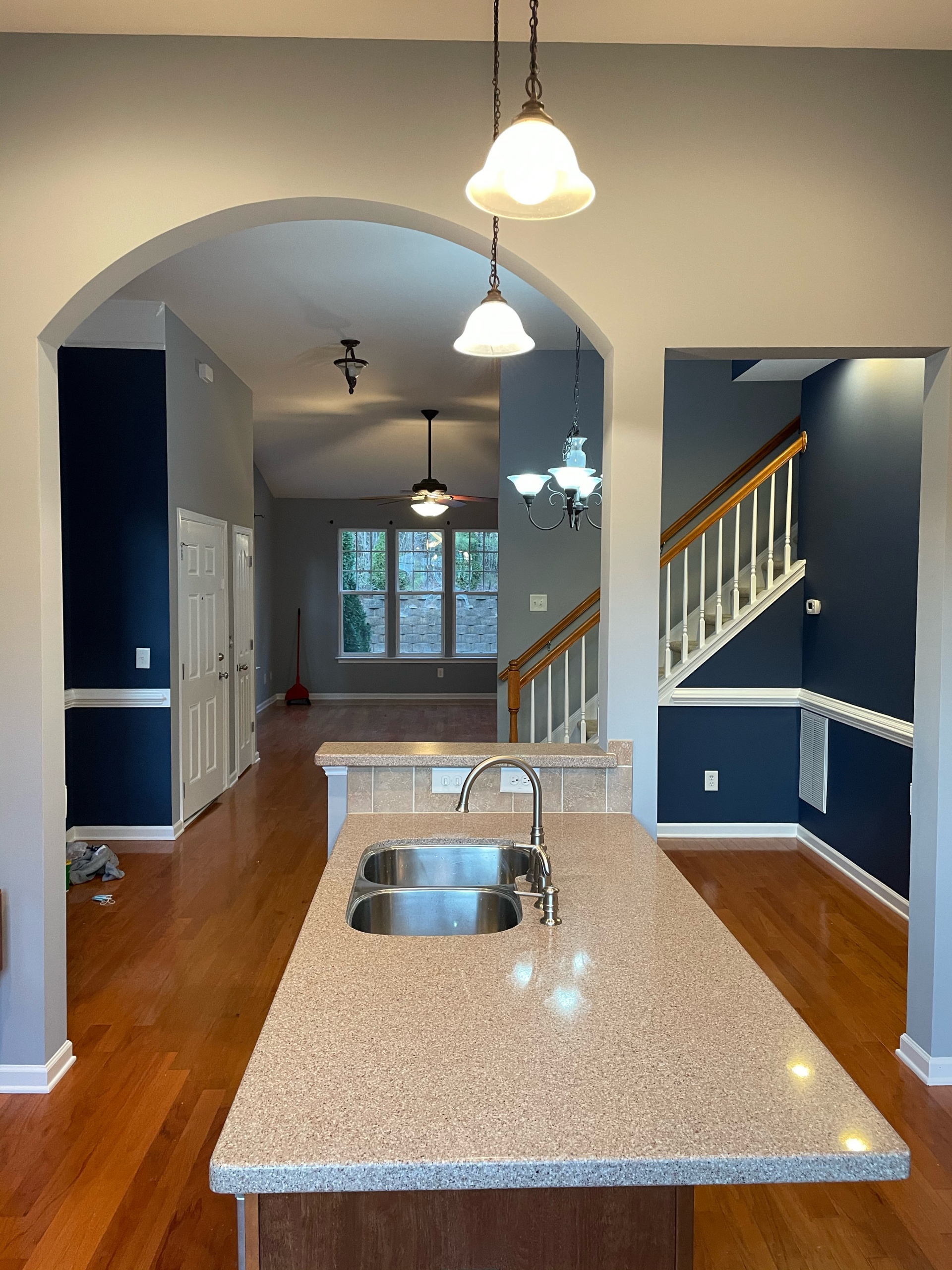 Custom Home Painting Services
Triangle Pro Painting: Elevating Homes in Raleigh, NC with Custom Interior and Exterior Painting
In the heart of Raleigh, North Carolina, a city known for its vibrant culture and southern charm, there exists a team of painting professionals who are transforming houses into homes, one brushstroke at a time. Triangle Pro Painting Raleigh, NC, has emerged as a beacon of excellence in the world of custom home painting, offering specialized services for both interior and exterior painting projects.
Triangle Pro Painting is not just your average painting company; it is a team of dedicated experts who take pride in their craft. They understand that your home is your sanctuary, a reflection of your personality, and a place where cherished memories are made. With this in mind, they approach each project with meticulous attention to detail, ensuring that every stroke of paint enhances the beauty and longevity of your property.
Interior Painting: When it comes to the interior of your home, Triangle Pro Painting excels in transforming dull and outdated spaces into vibrant, inviting rooms. Whether you're looking to refresh a single room or give your entire home a makeover, their experienced team will work closely with you to understand your vision and color preferences. From selecting the right shades to preparing surfaces and executing flawless paintwork, they prioritize precision and professionalism.
Their interior painting services extend to a wide range of options, including accent walls, trim painting, cabinet refinishing, and even custom mural designs. Triangle Pro Painting takes pride in using high-quality, low-VOC (volatile organic compounds) paints that not only beautify your home but also promote a healthier indoor environment for your family.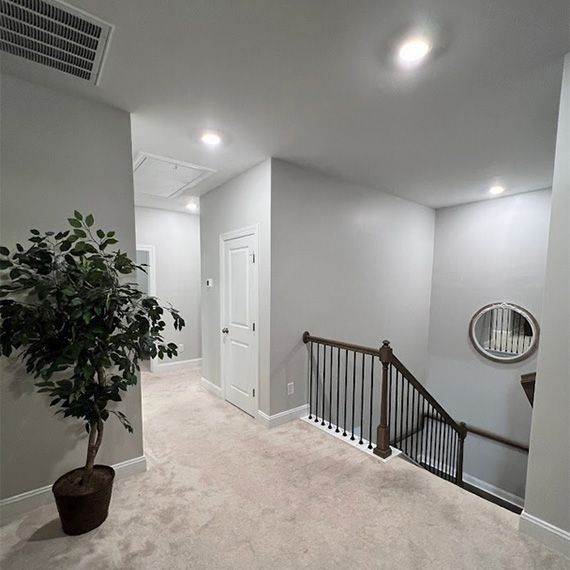 Start my painting project today
Your neighbors are talking about our work
Exterior Painting: The exterior of your home is its first impression, and Triangle Pro Painting ensures it's a lasting one. Raleigh's weather can be unforgiving, causing wear and tear on your home's exterior surfaces. The professionals at Triangle Pro Painting have extensive experience in protecting and beautifying exteriors, whether it's a historic home or a modern masterpiece.
They provide meticulous surface preparation, which includes power washing, sanding, and any necessary repairs to ensure a smooth canvas for their paint. With a vast selection of exterior paint colors and finishes, you can trust them to enhance your home's curb appeal while also protecting it from the elements. Their expertise extends to painting siding, trim, doors, fences, decks, and even stucco, guaranteeing a harmonious and long-lasting finish.
Why Choose Triangle Pro Painting:
Expertise: Their team comprises skilled professionals who are experts in their craft, with years of experience in the painting industry.

Quality Materials: They use top-quality paints and materials to ensure that your home not only looks beautiful but also stands the test of time.

Customization: Triangle Pro Painting understands that every home is unique, which is why they offer tailored solutions to meet your specific needs and preferences.

Customer Satisfaction: Their commitment to excellence and customer satisfaction is evident in their portfolio of completed projects and positive testimonials.

Professionalism: From the initial consultation to the final brushstroke, they prioritize professionalism, ensuring that your experience is stress-free and enjoyable.
Triangle Pro Painting Raleigh, NC, is more than just a painting company; they are your partners in elevating your home's aesthetics and value. With their expertise, dedication, and passion for their craft, they turn houses into personalized havens, both inside and out, in the vibrant city of Raleigh, NC.