Get gorgeous walls hassle-free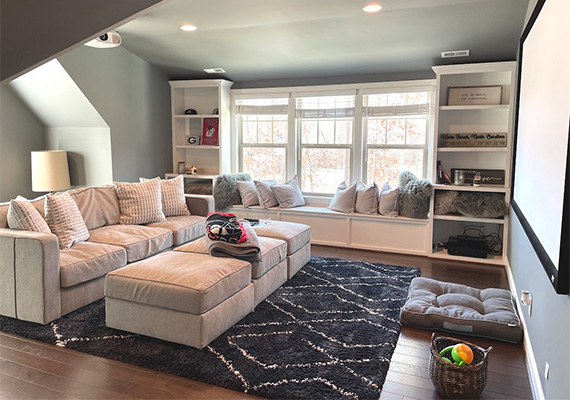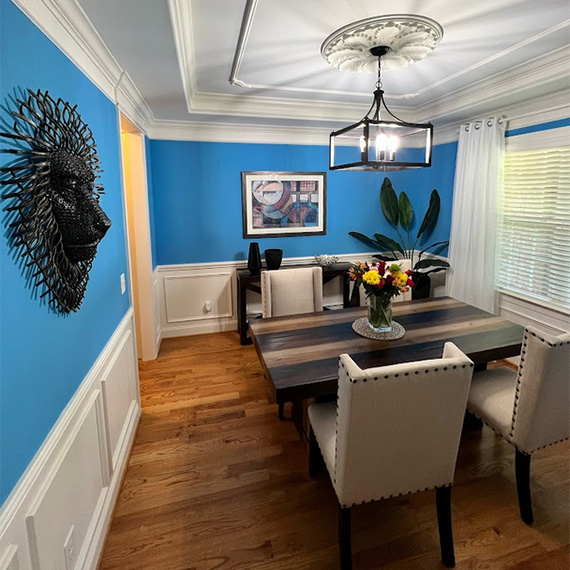 You can avert an awful experience
When you're about to have painting done in your home, it's easy to get caught up in the planning and excitement of it. You're visualizing how a new wall color will change the entire feel of your kitchen or family room. Or you're ready to relax in a bedroom that feels just like you want it to.
You aren't thinking about staring at drips, shoddy wall repairs, and uneven edges for years. But that's what many homeowners find themselves doing after hiring the wrong painters.
Have a beautiful home and peace of mind
Your home and time are valuable. And you need to feel confident and comfortable with the people working inside your home.
As a local, family-owned company, we adhere to the highest ethical standards. Unlike many other residential painters, we're genuinely fully insured. We carry both general liability and workers' compensation coverage.
You can count on us to be honest, respectful, and on time. And when you work with us, you'll have a conscientious crew dedicated to completing your project on-schedule and exceeding your expectations.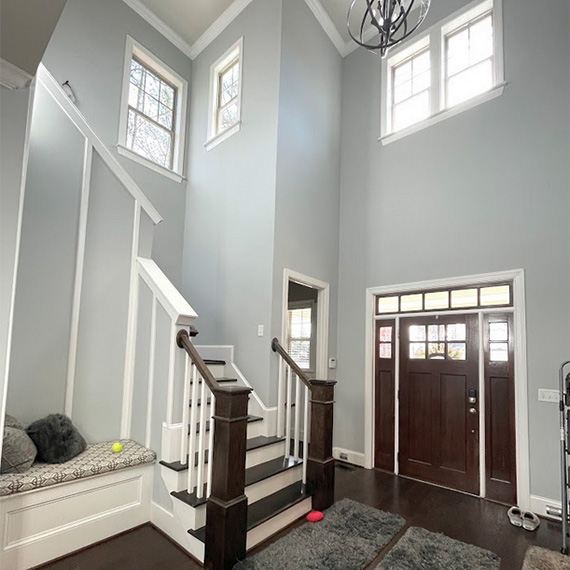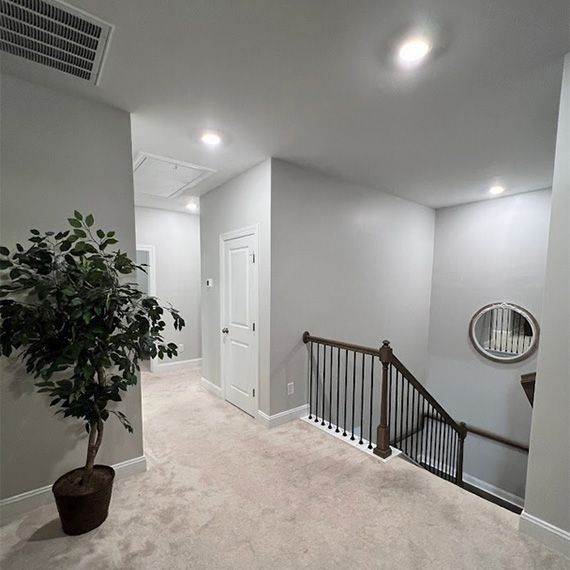 Go with the guaranteed happy ending
Getting gorgeous walls requires much more than rolling on a good coat of paint. That's why we take the time necessary to learn what you need and want and then deliver it. Then, we back up our meticulous work with a no-questions-asked guarantee that you'll love the results for years.
Our residential painting team is ready to transform your kitchen, dining room, bedrooms, family room, bathrooms, hallways, and more.
We're also ready to transform your perception of working with painters.
Start my painting project today
Your neighbors are talking about our work