Guarantee your cabinet-painting project looks great the first time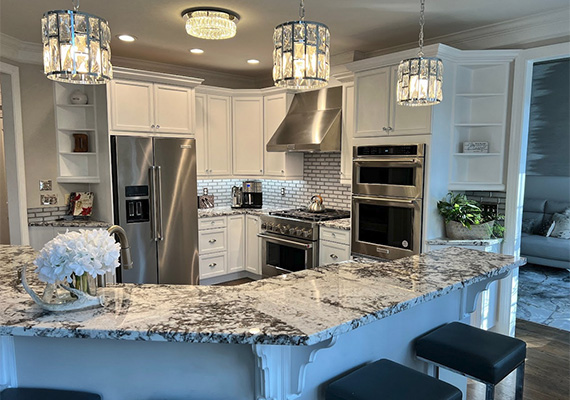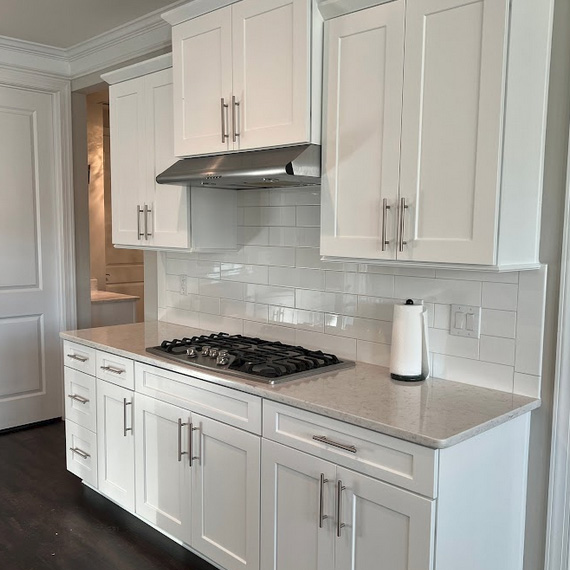 It's hard to paint cabinets well
Cabinet painting requires specialized expertise. Sadly, many homeowners realize this too late. About half of our cabinet customers come to us after another company botched their project.
Cabinets with brush marks, tannin bleeds and paint on hinges end up looking worse than before being painted. And those unlucky homeowners end up paying twice for the same project.
Work with true cabinet-painting pros from the start and you'll get great results the first time.
Choose cabinet specialists
With Triangle Pro Painting, we care about quality and service at every step of the cabinet-painting process.
We make sure your appliances, floor and hardware are properly protected. We fully prepare and clean all cabinet surfaces. And we prevent tannin bleeds, stains or failure to bond by using only quality primers.
You will never see drips, splatters or overspray. Your cabinets will have a smooth finish and be protected against chipping or peeling.
Thanks to this specialized expertise, we confidently offer a no-questions-asked guarantee that you'll love the results for years.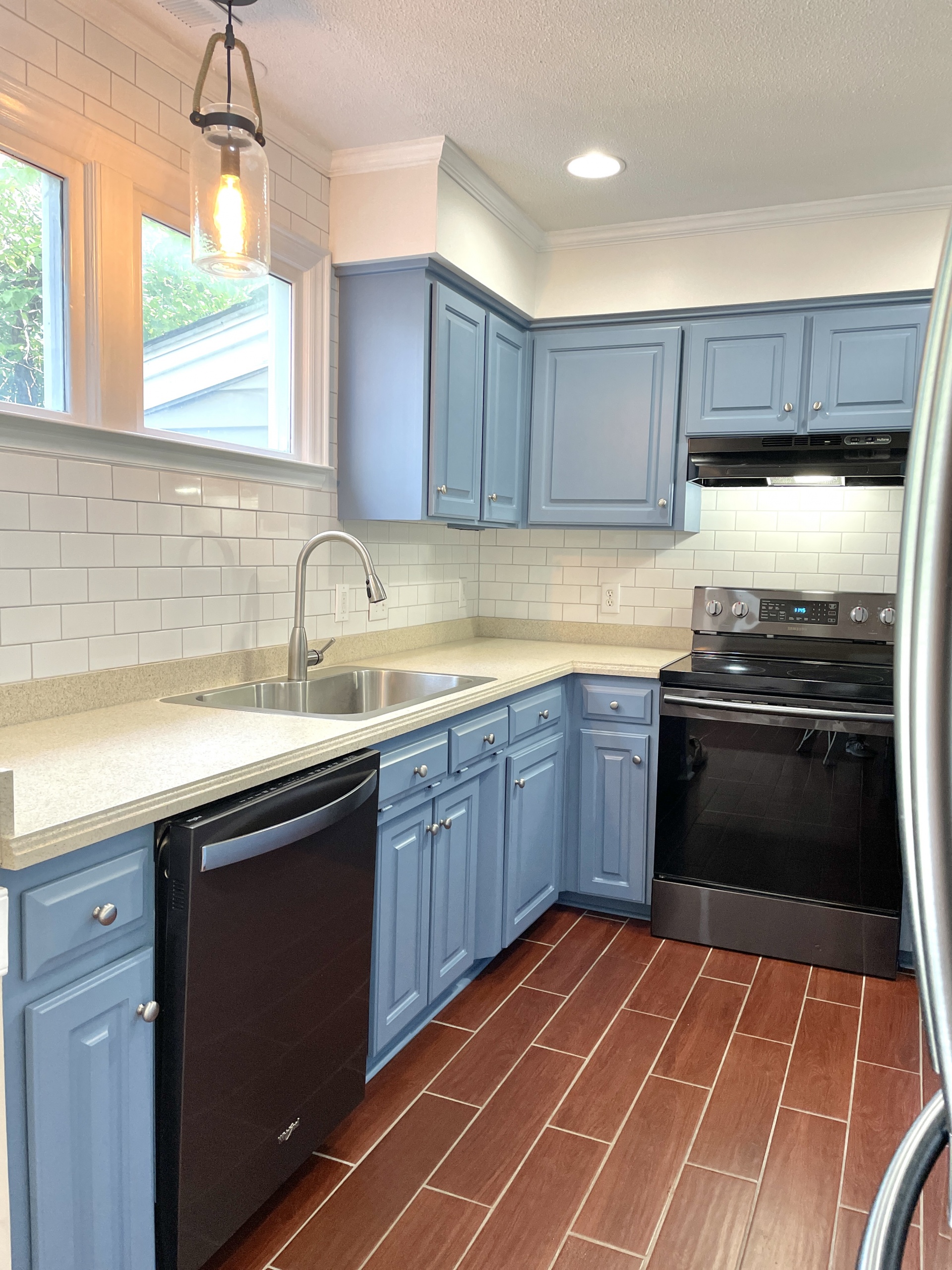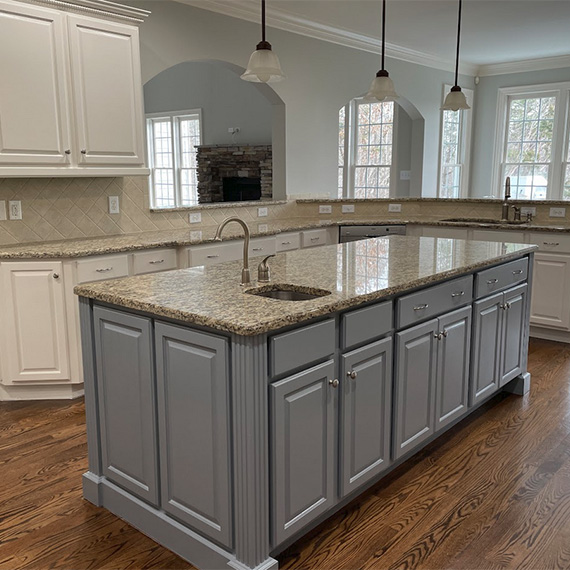 Enjoy your newly painted cabinets and the experience
At Triangle Pro Painting, we're very passionate about cabinet painting. That might sound funny to an outsider, but we don't let that stop us. We're determined to deliver professional-looking cabinets, which means no shortcuts. We invest the time necessary to tape and mask all flooring, lights, countertops, backsplashes and appliances. We even mask walls and ceilings! We remove the hardware, doors and drawers. Then we clean, degloss, sand and caulk as needed.
We apply a premium quality primer, which we sand before painting both sides of all doors, drawers, boxes and openings. But we're still not done. We carefully reinstall hardware, drawers and doors before removing all tape and masking. Then, we walk the job with you before we accept the final payment to make sure you are delighted with your new-looking cabinets.
This detailed process ensures you'll have a beautiful set of cabinets and a stress-free experience.
Start my painting project today
Homeowners have good things to say about our cabinet-painting expertise