Residential Interior Painting Raleigh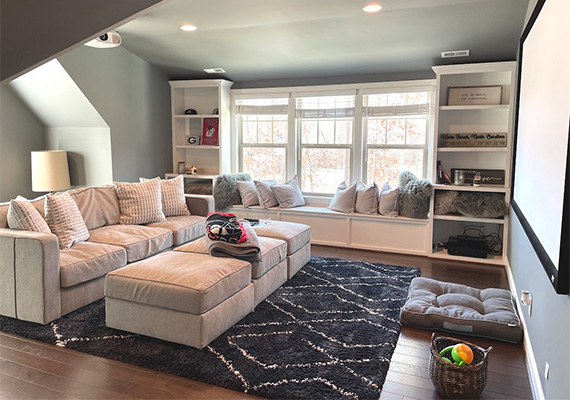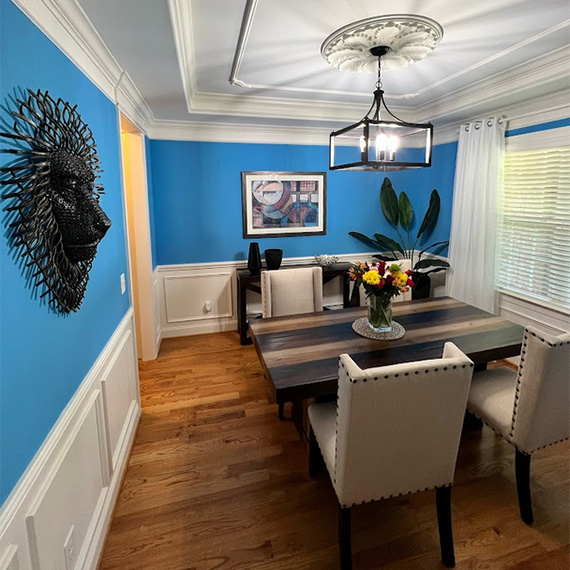 You can avert an awful experience
When you're about to have painting done in your home, it's easy to get caught up in the planning and excitement of it. You're visualizing how a new wall color will change the entire feel of your kitchen or family room. Or you're ready to relax in a bedroom that feels just like you want it to.
You aren't thinking about staring at drips, shoddy wall repairs, and uneven edges for years. But that's what many homeowners find themselves doing after hiring the wrong painters.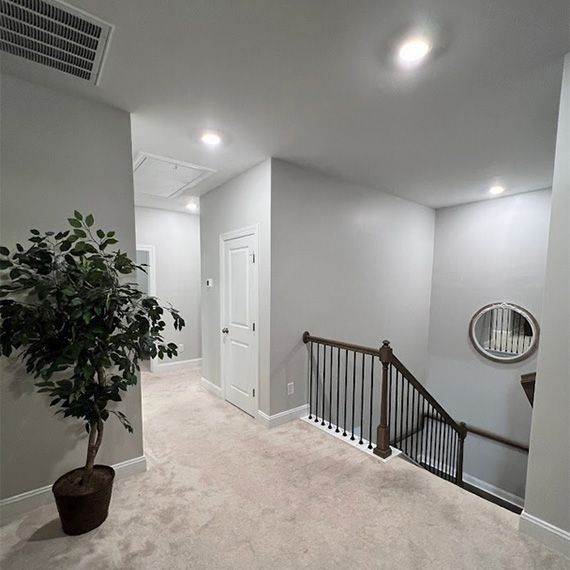 Go with the guaranteed happy ending
Getting gorgeous walls requires much more than rolling on a good coat of paint. That's why we take the time necessary to learn what you need and want and then deliver it. Then, we back up our meticulous work with a no-questions-asked guarantee that you'll love the results for years.
Our residential painting team is ready to transform your kitchen, dining room, bedrooms, family room, bathrooms, hallways, and more.
We're also ready to transform your perception of working with painters.
Start my painting project today
Residential Indoor Painting Services
From selecting the right colour palette to providing expert advice on the best ways to prepare for painting, our professionals can help you create a beautiful and customized look. With our experience and knowledge in residential painting services, we understand the best methods and materials to use to ensure your interior looks its best.
Whether you're looking for a classic, modern or eclectic style, our experienced painters can provide you with the perfect solution with our outstanding service.
House Painting
House painting is a popular way to improve the look and feel of your home. It is an important part of keeping any residence looking its best, both inside and out. When it comes to residential interior painting in Raleigh, you should rely on our house painters.
At Triangle Pro Painting in Raleigh, we understand the importance of quality residential interior painting. That's why we only use the best paint colours, materials and techniques for our work.
Our experienced house painters are committed to providing superior results that will beautify and add value to your home. We offer a range of services in Raleigh, from simple coatings to intricate wall designs and detailed finishes, at an affordable price.
At Triangle Pro Painting, we take pride in using only the best paint available. We choose paints that are easy to use and that will last for years without fading, discoloration or chipping. Our painters understand the importance of a quality finish and have access to the highest-quality paints on the market today.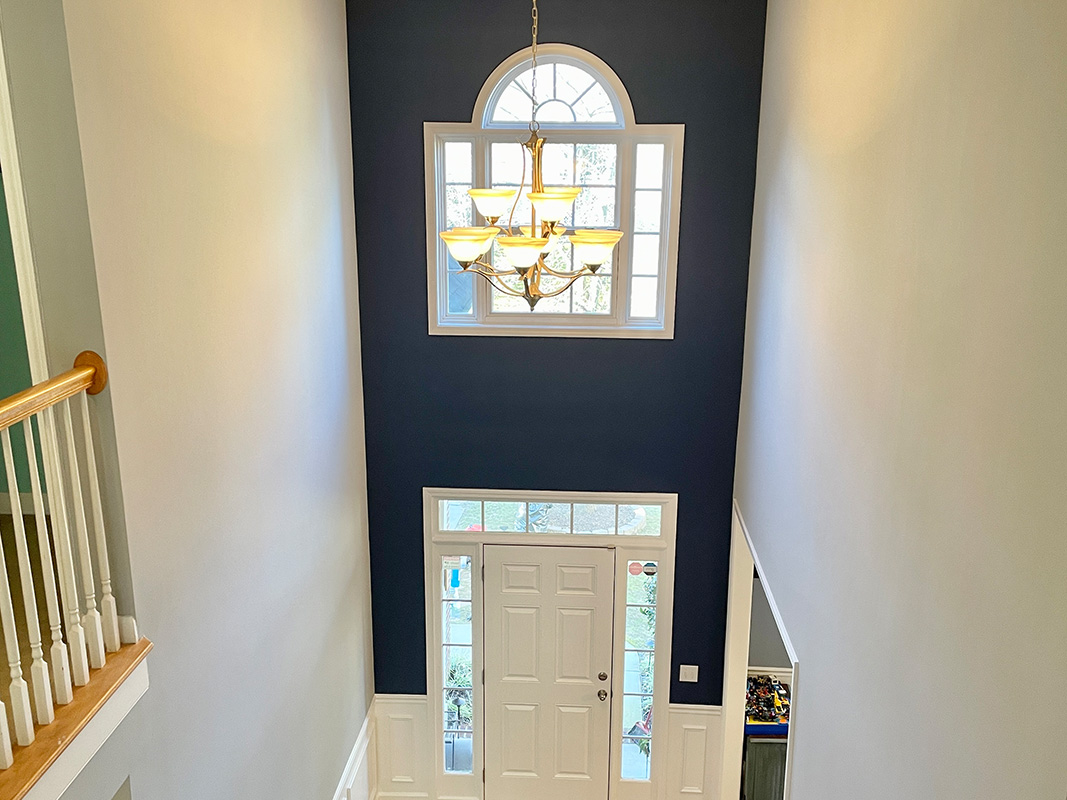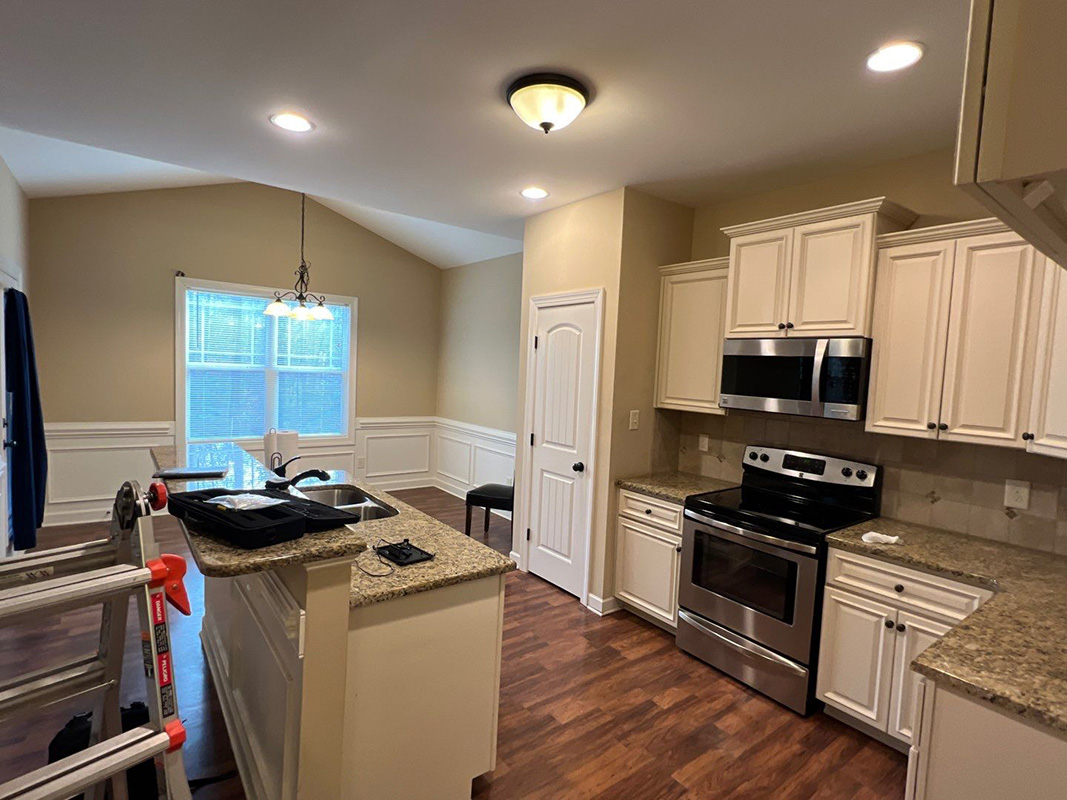 Apartment Painting
One way to spruce up your apartment is through painting; it's a simple and affordable way to bring some life into your space. Apartment painting is different from residential interior painting in Raleigh.
That's why it's important that you hire professional apartment painters who understand the different requirements of painting an apartment. At Triangle Pro Painting, we have extensive experience painting apartments in all shapes and sizes. 
Our experienced team of painters can help you transform your space and create a fresh, inviting atmosphere. We use high-quality products and techniques to ensure a professional finish that will stand the test of time.
We understand that your apartment is unique and should reflect your individual style. That's why we are committed to providing customised solutions and high-quality painting services for each of our clients. We can help you choose the perfect colours and finishes to create a look that suits your taste and budget.
Wall Painting
Wall painting is an essential element of residential interior painting projects in Raleigh. It's a great way to add color and personality to the walls of any home while also improving its aesthetic appeal. 
The right wall paint can make a room look bigger, create a certain atmosphere or highlight certain features. With so many options available, choosing the right paint for your home can be tricky. Our experienced wall painters at Distinct Painters can help you select the perfect paint for your feature walls. 
We understand the importance of using quality paints that are durable and long-lasting. We also offer a range of services to make sure your walls look their best, including wallpaper removal and wall repairs.
Kitchen Painting
The kitchen is one of the most important rooms in any home. It's a gathering spot for friends and family, and it's where meals are cooked and enjoyed. Painting your kitchen can instantly transform its appearance, giving it a fresh new look that adds value and beauty to your home. 

Our professional interior painters can provide quality kitchen painting services in Raleigh. At Triangle Pro Painting, we use specialized techniques and high-grade paints to ensure a long-lasting finish. 

We take the time to properly prepare the surface before beginning any painting work, so you can be sure that your kitchen will look amazing for years to come. Before beginning any painting work on your kitchen or other areas of your home, we take the time to properly prepare the surface. 

This includes things like removing old paint, patching any cracks or holes, and priming the walls. Our experienced team of painters will make sure your home looks its best with our quality workmanship.
Interior Door Painting
Interior door painting can be a great way to give your home a fresh look without having to go through the hassle of replacing all your doors. Painting interior doors can create an inviting entrance into any room and can help you make a statement with bold color choices. Our professional painters offer interior door painting services in Raleigh. 

We use high-quality interior indoor paints and techniques to ensure that your doors will look beautiful for years to come. We understand that a fresh coat of paint can make a huge difference in the overall look and feel of your home, so you can trust us to provide you with excellent service and quality results.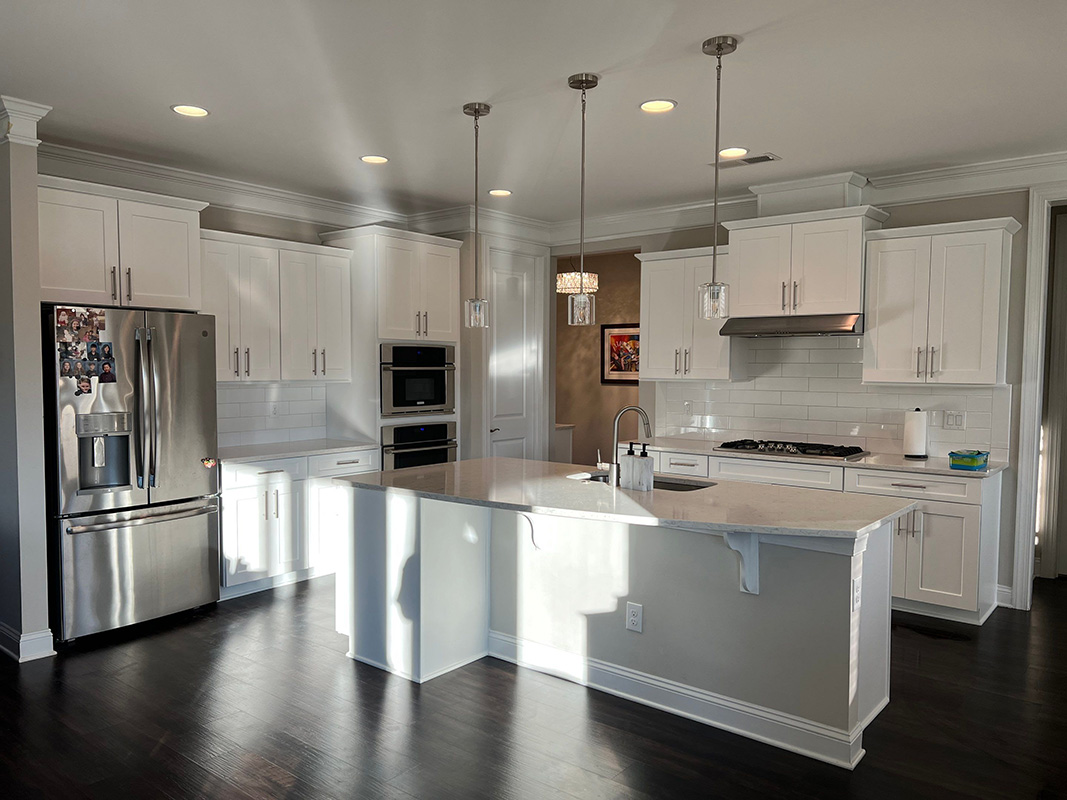 Your neighbors are talking about our work