Exterior painting that renews (and protects) your house's charm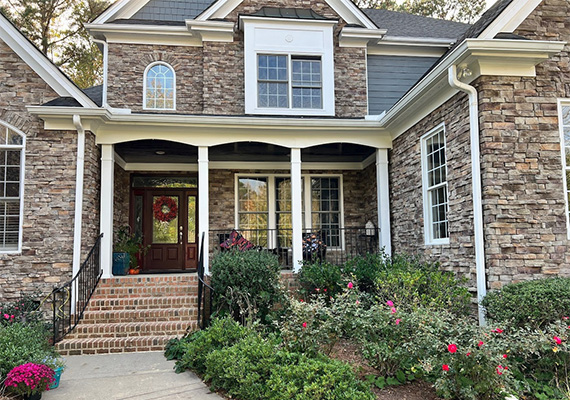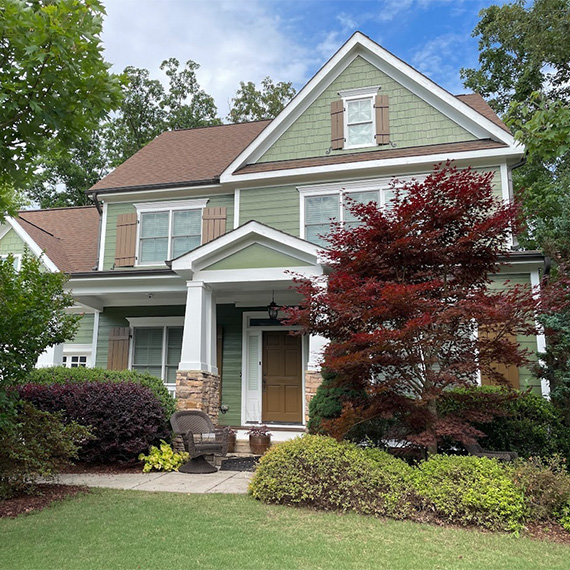 If done right, painting protects your house
When you update your exterior paint, it provides the obvious benefit of having a great-looking house. But—if done correctly—you'll have much more.
If you hire a professional painting company that cares, you'll increase your property value. You'll add a layer of protection against pests and North Carolina's wild weather. High-quality paint and caulking can help extend the life of your siding.
But if you use cut-rate painters, you'll miss out on these benefits.
Insist on both charm and protection
Your house continually contends with humidity, heat, wind, rain, hail, and ice storms. Added to that, termites, ants, mice, squirrels, and other pests are waging war with your outside walls.
That's why improving and protecting your home's exterior requires more than a simple coat or two of paint. It requires meticulous cleaning, sanding, scraping, caulking, and using top-quality paint.
Because exterior painting (and all that goes with it) is such an important job, you want to work with professionals you can trust. At Triangle Pro Painting, you'll love the process of working with us and the gorgeous results.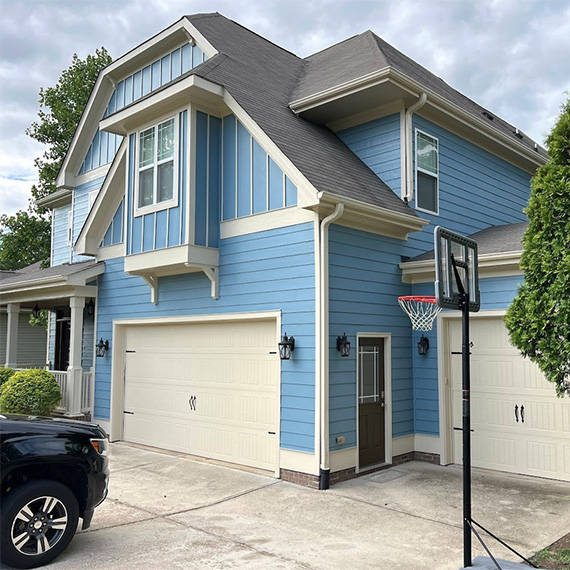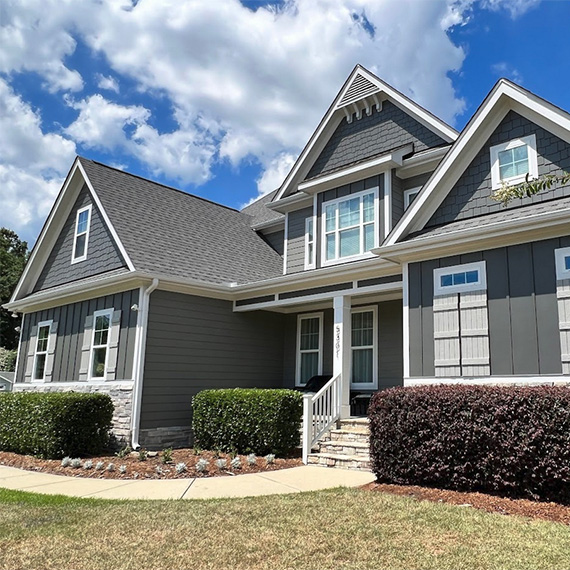 Trust matters. Quality matters.
Your house is both a home and an investment. You want to be confident the painting company you invite onto your property is reliable and ethical.
Triangle Pro Painting is a local, family-owned company. We tailor every project and communicate honestly, openly, and frequently. Our teams only work on one project at a time. You can count on us to always be respectful and punctual.
We're your neighbor, and we believe trust and quality matter. So we carry both general liability and workers' compensation coverage. And we provide a two-year no-questions-asked guarantee.
Start my painting project today
Your neighbors are talking about our work